Trump's border wall rises in GOP agenda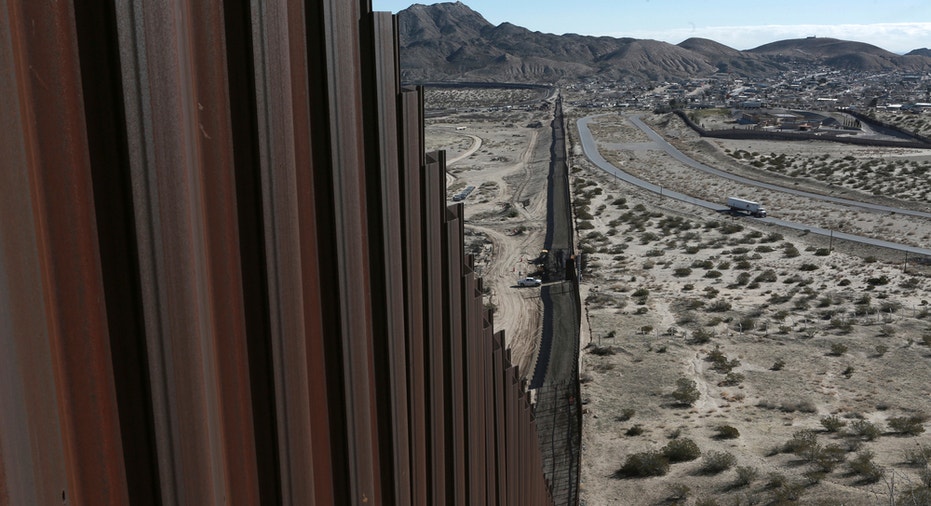 Congress is expected to pass legislation this week that could include $1.6 billion in funding for construction of President Donald Trump's long-awaited wall along the U.S.-Mexico border.
GOP leaders have sprung a plan to lump the wall funding in with a massive $788 billion spending bill that includes money for the military and the Department of Veterans Affairs, which provides political cover for any Republicans that might have qualms. The measure, expected to pass on Friday, combines four appropriations bills into one. The wall money would be added in a procedural vote on Thursday.
The measure, put forth by House Republicans earlier this month, is likely to receive some pushback from Democrats – who have opposed funding the wall along the United States' southern border. Democrats have said they will fight the inclusion of funding for the border wall in any legislation and successfully did so during a spat over spending in April that nearly resulted in a government shutdown around the end of Trump's first 100 days in office.
In his May budget, Trump requested $1.6 billion to construct three segments of wall totaling 74 miles, including 14 miles of secondary fencing in San Diego and 60 miles of fencing and levee wall in Texas' Rio Grande Valley. That averages $21 million per mile.
The Trump administration is still trying to figure out design issues and where to construct the wall, since it's impractical to build everywhere along the almost 2,000-mile border. And despite the political appeal of the fence for Trump partisans, opponents say a wall interferes with property rights of landowners along the border, is too expensive, and damages the environment.
Meanwhile, lawmakers have a host of other imminent bills to deal with before the onset of the new fiscal year in October, including raising the debt ceiling and potentially passing a health care reform bill before Republicans lose the reconciliation mandate.
The Associated Press contributed to this report.