Trump Wins West Virginia GOP Primary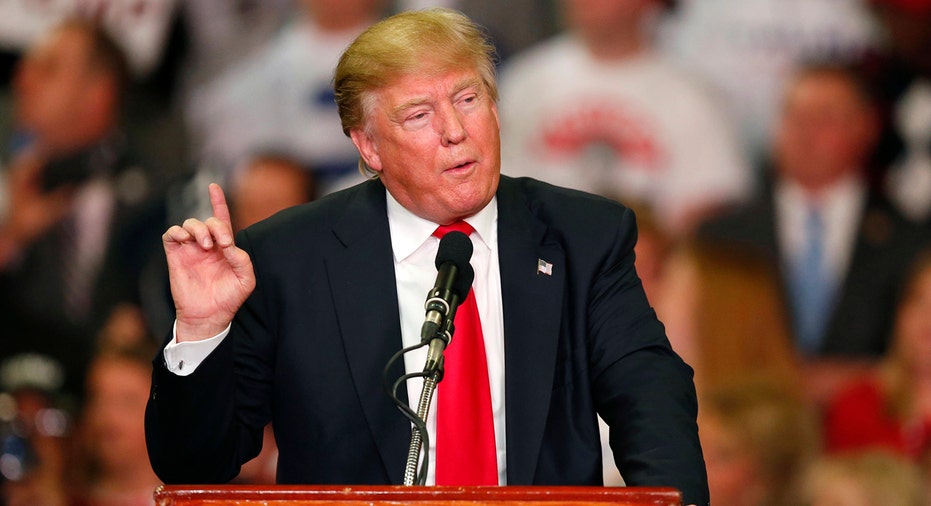 Update (8:40 p.m. ET): Donald Trump's victory in West Virginia means he will get at least three delegates.
The 31 other delegates in West Virginia are elected directly by voters. Their names appear on the ballot, along with the presidential candidate they support.
Republican voters are also going to the polls in Nebraska on Tuesday. Nebraska will award all 36 of its delegates to the statewide winner.
With 1,071 delegates, Trump has 87 percent of the delegates needed to win the Republican nomination for president. With no major rivals left in the race, he is already the party's presumptive nominee.
Original Story (7:30 p.m. ET): Donald Trump has won the Republican presidential primary in West Virginia, adding to his claim on the GOP's nomination.
The billionaire businessman became the party's presumptive nominee after his victory last week in Indiana, which led his last remaining rivals to drop out of the race.
Anne Ashley is a 66-year-old substitute teacher's aide from Scott Depot, West Virginia. She and her husband Jim say they were supporters of one of those former rivals, Texas Sen. Ted Cruz.
On Tuesday, they voted for Trump.
Anne Ashley says she thinks Trump is "becoming more aware of the gravity of becoming president and becoming more composed."
Jim Ashley says now that Trump is the presumptive nominee, it's time for him to unify the Republican Party and to bring other candidates that ran against him into the fold. He says Trump "thinks 'I can do it on my own,' but he's wrong."