Trump Teases Tax Plan to Come Next Week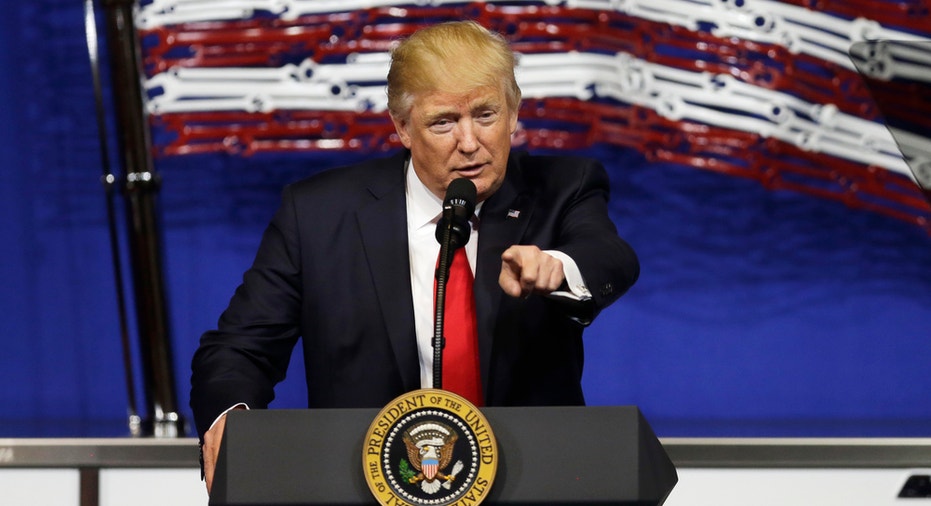 President Donald Trump said he will take the wraps off his much-anticipated tax plan as early as next week, Fox News confirmed Friday. The plan, Trump said, will include "massive" cuts for individuals and businesses.
"We'll be having a big announcement on Wednesday having to do with tax reform. The process has begun long ago but the reform will begin on Wednesday," Trump said at the U.S. Treasury Department as he signed executive orders calling for a rexamination of Obama-era regulations.
The news was first reported by the Associated Press.
Trump's remarks come after mixed messages from Treasury Secretary Steven Mnuchin who on Monday, in an interview with the Financial Times, said it would be "highly aggressive to not realistic at this point" to get tax reforms through Congress and onto the president's desk before August. Mnuchin tempered those comments on Thursday when he said a tax plan would come "very soon."
In the meantime, a senior administration official told Fox News a draft of the latest health care amendment could come as early as Friday or Saturday.
The Senate Budget Committee is in the process of completing language, which would be handed back to the House of Representatives for consideration, the official said. What's more, the source added a vote on health care – an effort to fulfill one of President Donald Trump's campaign promises to repeal and replace former President Barack Obama's Affordable Care Act – could pass next week alongside a budget resolution to keep the government operating past next Friday.