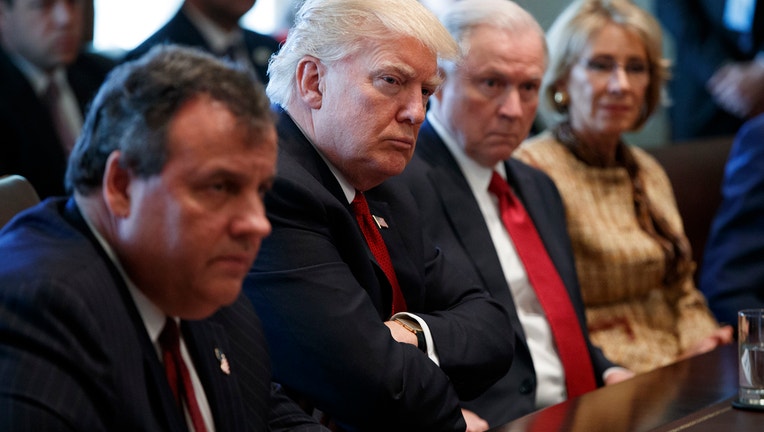 President Donald Trump on Tuesday held a "major briefing" to address the country's opioid epidemic, which has taken a record-breaking number of lives throughout recent years.
According to the latest data from the Centers for Disease Control, in the third quarter of 2016 an estimated 19.9 out of every 100,000 people in the U.S. died from drug overdoses, compared with 16.7 in the year prior—distinguished as a significant increase by the agency. Between the third quarter of 2015 and the same period in 2016, the drug overdose death rate registered at 18.5 out of every 100,000 people. Overdose-related deaths climbed higher throughout the first nine months of 2016, according to the CDC, and an estimated 142 individuals die every day.
President Trump called the opioid crisis a "major problem for our country" on Twitter Tuesday and he vowed throughout the campaign cycle to make it a priority during his presidency. In March, Trump signed an executive order to establish the President's Commission on Combating Drug Addiction and the Opioid Crisis to "study ways to combat and treat the scourge of drug abuse, addiction, and the opioid crisis, which … has caused families and communities across America to endure significant pain and suffering."
More from FOXBusiness.com...
New Jersey is the home state of Republican Gov. Chris Christie—who is also the chair of the opioid panel. Last week the commission urged Trump to declare the nation's opioid epidemic a public health emergency, likening the death toll related to drug overdoses to experiencing a "September 11th every three weeks." By declaring the issue a national emergency, the government would have more flexibility to work past regulations and other potential barriers.
Before addressing the public on Tuesday, Trump met with Health and Human Services Secretary Tom Price, who was expected to have briefed him on the topic.