Trump Taps Daughter Ivanka for New Radio Spot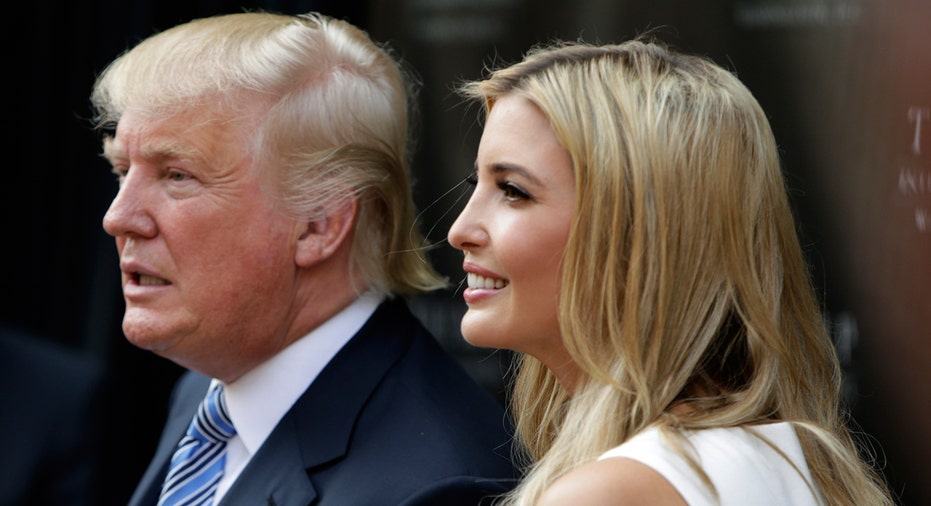 In the battle to win the early primary states, GOP front runner Donald Trump is breaking out his secret weapon, daughter Ivanka Trump. The real estate mogul debuted a new radio spot in Iowa and New Hampshire on Monday featuring his daughter's voice.  In the new message, the 34-year-old businesswoman talks about her father's positive influence on her life as a parent and her work ethic.
"When I was a young girl, my father Donald Trump, always told me that I could do anything I set my mind to if I coupled vision with determination and hard work. He meant it," says Ivanka Trump in the radio ad. "I consider myself fortunate to have learned from the best, both as an entrepreneur and most importantly a parent."
Trump is the executive vice president of acquisitions and development at the Trump Organization and is also the founder of the Ivanka Trump Collection. She regularly appears a long side her father on the campaign trail and introduced him at the press conference declaring his presidential run last summer.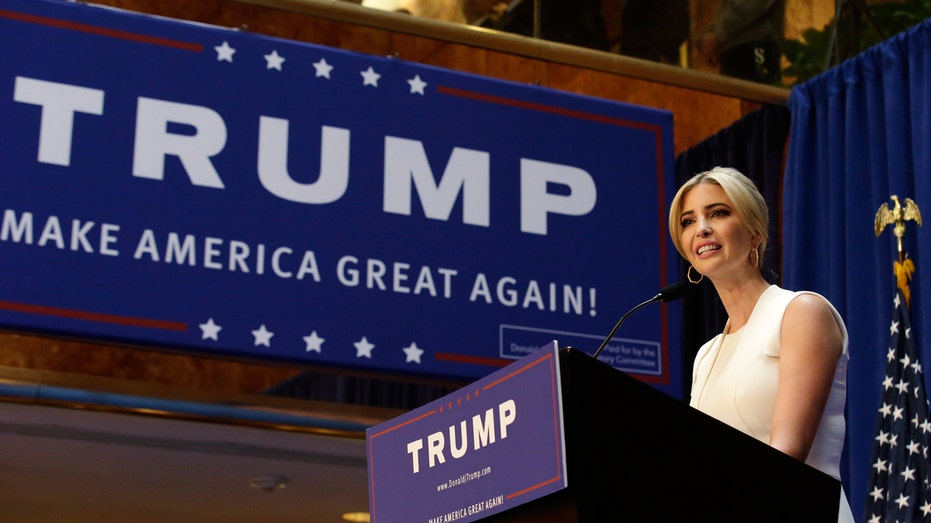 "My family has been so supportive of me and my candidacy and I am so proud of Ivanka. She is a terrific person, a devoted mother and an exceptional entrepreneur. Ivanka is doing a fantastic job running my company, alongside her brothers, and is building many of my biggest jobs. It is so important to have the support of all of my children and I'm really proud of this ad," said Donald Trump in a campaign statement.
Trump followed up the praise for his daughter's efforts with a tweet: "Thank you @IvankaTrump for the kind words. I am very proud of the role model you are for so many."
In the radio spot Ivanka also shares Trump's accomplishments and how it has shaped her and her siblings on a personal and professional level.
"My father has experienced unparalleled success in business over many decades and built an amazing company that employs thousands of people. I have witnessed his vision, strength and competence each day of my life. He has been an incredible father to me and my siblings and I love him very much," Ivanka added. "My father is a man who is deeply grounded in tradition. He raised my siblings and me to work hard and strive for excellence in all that we do. He taught us to inspire and gain respect in life and in business, you have to earn it."
The radio ad comes just two weeks before the Iowa caucus and about three weeks from the New Hampshire primary. In a recent FOX News poll, the billionaire businessman continues to lead the GOP field with 35% support among Republican primary voters compared to 39% in last month's poll.