Trump Takes Aim at U.S. Air Traffic Control Spending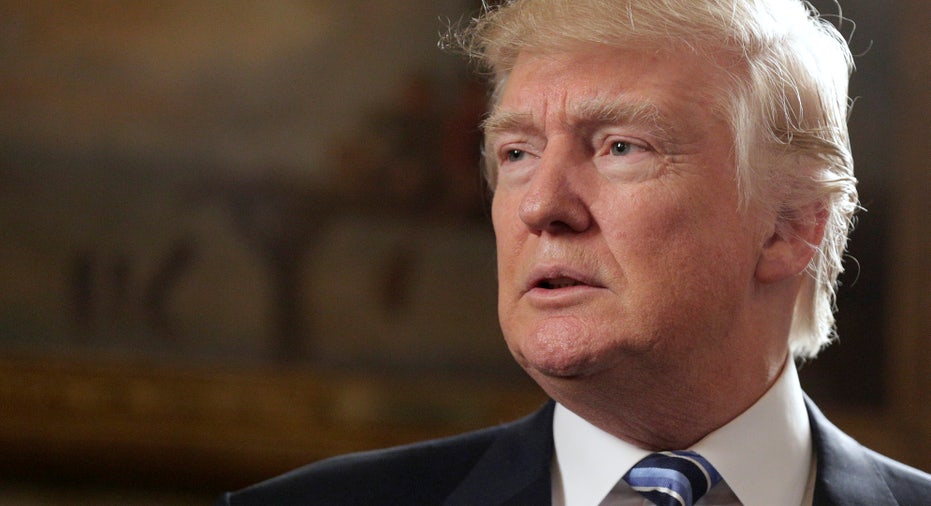 U.S. President Donald Trump lamented what he called an out-of-date U.S. air traffic control system on Thursday, but also criticized current modernization efforts as the "wrong system" and too expensive.
"I hear we're spending billions and billions of dollars, it's a system that's totally out of whack," Trump told a meeting of airline and U.S. airport executives, referring to the air traffic control system.
Those attending the White House meeting included the chief executives of United Airlines Inc, Delta Air Lines Inc , Southwest Airlines Co and JetBlue Airways Corp .
The Government Accountability Office said in a 2016 report that the United States "is generally considered to have the busiest, most complex and safest ATC system in the world."
Air traffic is handled in the United States by the Federal Aviation Administration. The agency is spending billions to implement "NextGen," a system that would utilize satellites to monitor aircraft instead of radar and make other changes. The Transportation Department's inspector general said in a November report that the FAA has invested over $3 billion in NextGen programs since 2007, but has faced implementation challenges.
"I hear the government contracted for a system, that's the wrong system," said Trump. "It's way over budget, it's way behind schedule and when it's complete it's not going to be a good system."
The FAA did not immediately comment on his remarks.
Gary Kelly, chief executive of Southwest, told Trump that "the single biggest opportunity for aviation is to modernize the air traffic control system."
"We have spent billions of dollars on air traffic control modernization, but it's not making any meaningful progress," Kelly said when Trump opened the floor for comments.
One of Trump's election campaign promises was to improve U.S. infrastructure and he talked about a $1 trillion infrastructure plan over a decade.
The FAA handles more than 50,000 flights a day and more than 700 million passengers each year. It spends nearly $10 billion a year on air traffic control funded largely through passenger user fees, and has about 28,000 air traffic control personnel.
Since 1987, several countries have moved responsibility for air traffic control from national civil aviation authorities to independent self-financed providers. There has been debate in the United States on whether the country should restructure its air traffic control.
FOREIGN CARRIERS
Trump also addressed U.S. carriers' concerns about trade agreements with foreign carriers.
"I know you're under pressure from a lot of foreign elements and foreign carriers," said the Republican president, who has promised to renegotiate or scrap trade deals between the United States and other countries that he sees as unfair.
But Trump said he wants to make sure foreign carriers also do well.
"They come with big investments, in many cases those investments come from their governments, but they are still big investments," he said.
Heads of the three largest U.S. passenger carriers - American Airlines Group Inc, United and Delta - have sought to pressure the new administration into denouncing U.S. Open Skies agreements with the three major Middle Eastern carriers, which they accuse of having been unfairly subsidized by their governments.
The three airlines, Qatar, Etihad and Emirates, have denied these accusations.
Another point of contention is an order signed under departing former President Barack Obama granting flying rights to Norwegian Air International, which U.S. airlines and unions have said will undermine wages and working standards.
(Reporting by Ayesha Rascoe in Washington and Alana Wise in New York; Writing by David Shepardson; Editing by Frances Kerry)