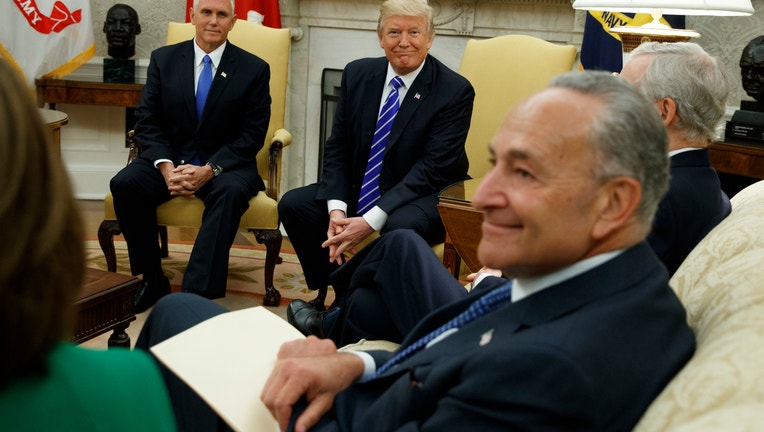 U.S. President Donald Trump and Senate Democratic Leader Chuck Schumer have agreed to work toward a permanent repeal of the nation's debt ceiling, the Washington Post reported on Thursday, one day after the Republican president cut a deal with Democrats on a short-term hike in the limit.
Trump and Schumer, along with House of Representatives Minority Leader Nancy Pelosi, would work on a plan over the next few months to remove the need for Congress to periodically raise the limit on federal borrowing, the newspaper reported, citing three people familiar with the decision.
"The president encouraged congressional leaders to find a more permanent solution to the debt ceiling so the vote is not so frequently politicized," White House spokeswoman Sarah Sanders said, when asked about the Post report.
More from FOXBusiness.com...
Any measure would still have to pass both the House and the Senate, both currently controlled by Republicans. House Speaker Paul Ryan said on Thursday he opposes any effort to do away with the role of Congress in approving increases to the federal debt limit.
(Writing by Susan Heavey and Tim Ahmann; Additional reporting by James Oliphant; Editing by Frances Kerry and Jeffrey Benkoe)