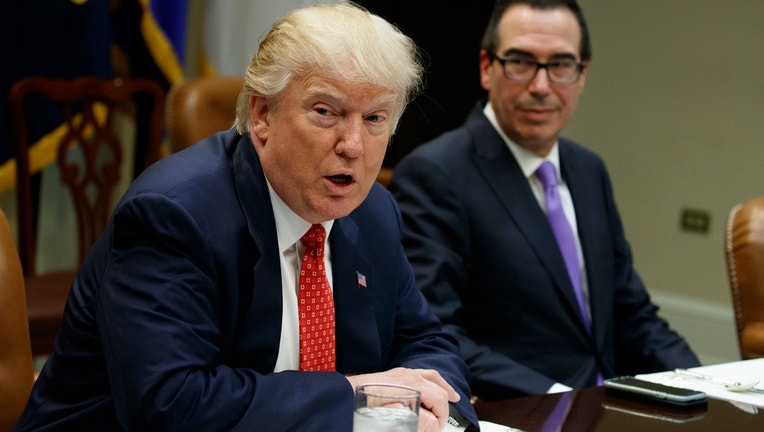 President Donald Trump said on Wednesday he plans to make the U.S. government leaner and more accountable ahead of a meeting with key administration officials to discuss the federal budget.
"Unfortunately, the budget we're essentially inheriting is a mess. The finances of our country are a mess," Trump said at the start of a lunch meeting with Treasury Secretary Steven Mnuchin and Office of Management and Budget director Mick Mulvaney and other officials.
Trump complained that the national debt had doubled over the last eight years.
"We must do a lot more with less," Trump told reporters.
(Reporting by Ayesha Rascoe; Editing by Chris Reese)