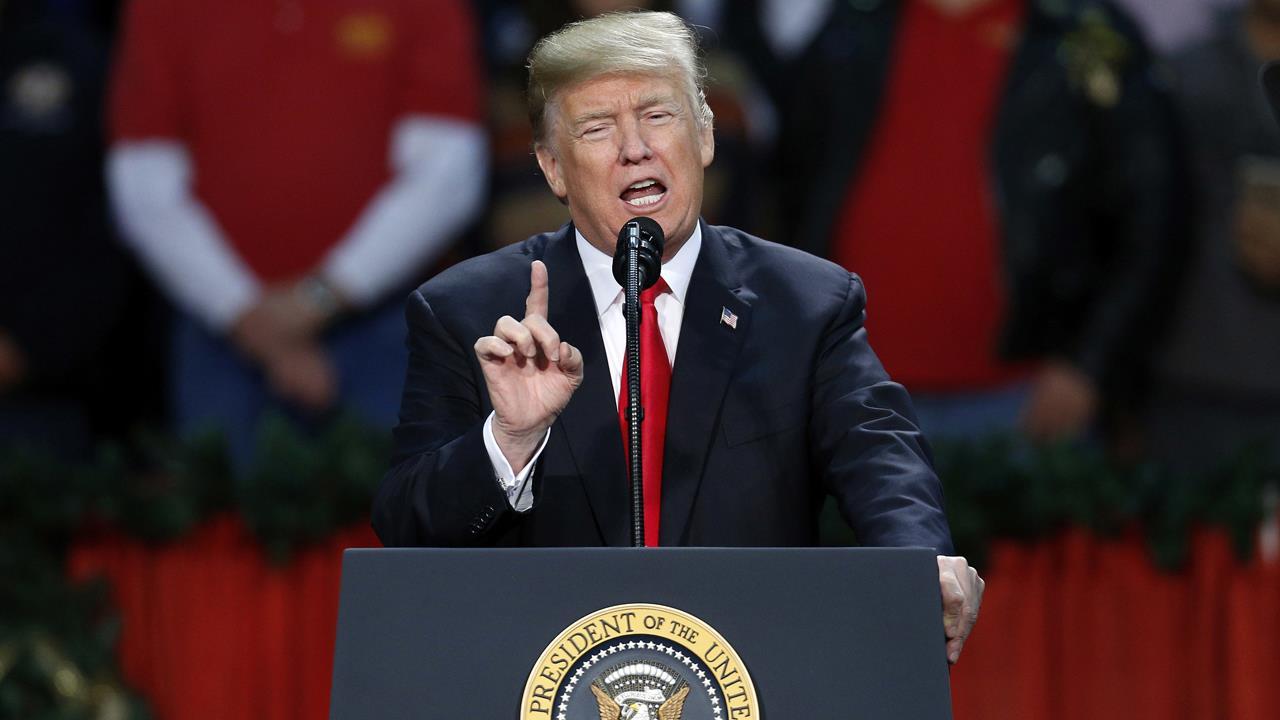 President Donald Trump's expression of interest in rejoining a regional trade pact he abandoned last year could be good news for U.S. exporters at a time when relations with China are strained.
On Twitter late Thursday night, the president said he would consider re-entering the Trans-Pacific Partnership (TPP) – an 11 member free-trade pact – only if it were "substantially better than the deal offered to Pres. Obama."
Certain industries in the U.S. stand to benefit from re-entry into the deal, including auto manufacturers, along with pharmaceutical, technology and telecom companies, Iain Murray, vice president of the Competitive Enterprise Institute, told FOX Business. Rejoining the trade pact would open up some strict Asian markets to U.S. auto exports, provide patent protection for U.S. drugmakers and reduce regulations on some big tech companies such as Google and Uber, he added.
"TPP isn't really about trade," Murray said. "It's about extending Western-style regulation throughout the TPP. There are chapters on labor standards and environmental rules that have equal importance in the agreement to the tariff reductions … President Obama said that the TPP was about who sets the rules – China or the U.S."
The U.S. left what was then a 12-nation pact in January 2017 during Trump's first full weekday in the Oval Office. Membership was negotiated by President Barack Obama but was never approved by Congress.
On Thursday, the White House said the president had directed U.S. Trade Representative Robert Lighthizer and National Economic Council Director Larry Kudlow "to take another look at whether or not a better deal could be negotiated."
In March, the remaining 11 members of the accord agreed on new terms, which they have begun to ratify. That could pose a challenge to the White House because these members may resist any U.S.-endorsed changes at this stage of the process.
And even if member countries were on board, Congress might not be.
"A vote on TPP will prove far more difficult in 2018 ahead of mid-term elections than it would have last year," Colin Grabow, a senior policy analyst at the Cato Institute's Herbert A. Stiefel Center for Trade Policy Studies, told FOX Business.
Because the deal was centered heavily on regulatory policy under President Obama, some wonder how re-entry fits into the Trump administration's overall goals.
"Why would the president want to rejoin a trade agreement that is really a regulatory agreement negotiated by his regulation-loving predecessor?" Murray asked.
TPP members include the likes of Japan, Vietnam, Singapore, Canada and Australia. The deal was intended partly to safeguard against China's rising economic dominance in Asia.
Trump's interest in rejoining the TPP comes at a time when U.S. trade relations with China are deteriorating. While the White House has attempted to play down talk of a trade war, the tit-for-tat tariff escalation between the U.S. and China has left America's business leaders concerned that they could suffer material harm from the loss of an important trading partner. The White House insists discussions with Beijing are ongoing.