Trump renews $1T pledge as White House kicks off 'Infrastructure Week'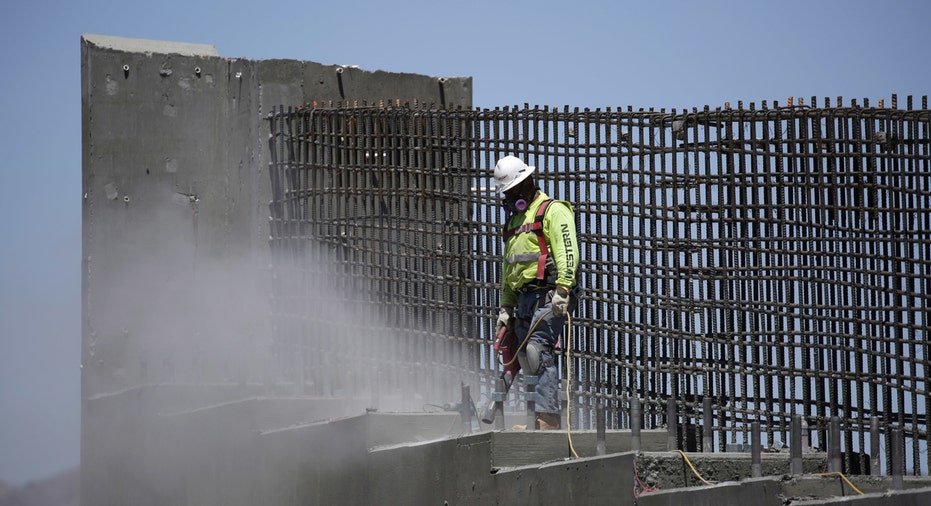 President Donald Trump's administration will hold infrastructure-themed events around the country this week as part of a growing push to promote a $1 trillion plan to revamp the nation's crumbling network.
"It doesn't matter who you are, whether you are farmer in the Midwest, or a mother driving your kids to and from school, or a worker or a college kid flying back and forth to school, you're affected by infrastructure," White House economic adviser Gary Cohn said during a conference call.
The promotional tour begins Monday at the White House, where the president will lay out a plan to revamp the country's air traffic control system, the Associated Press reported. Trump will reportedly recommend that air traffic control operators at airports operate autonomously from the Federal Aviation Administration.
Trump will travel to Ohio on Wednesday to discuss planned updates to critical dams and levees, and then return to the White House on Thursday to meet with governors and mayors about how best to locally implement taxpayer dollars on infrastructure projects. Finally, Trump will chat with the Transportation Department about potential regulatory reform related to permits for railway and road construction.
An overhaul of America's public infrastructure was a key element of Trump's platform in the building to the 2016 election. He was highly critical of the state of the country's major airports, highways and bridges.
Trump's proposed plan calls for an influx of $1 trillion in infrastructure projects through a combination of public and private funding. Reforms to streamline the permit process and renovate existing structures are considered crucial to Trump's vision, though the president has yet to provide many specific details about how the plan will ultimately unfold.
"There's a great of interest in Congress in doing this," Vice President Pence said during a March meeting with key executives and administration aides, according to the Wall Street Journal. "But there's also just as much interest in listening to leaders in the private sector to identify the capital and identify the needs to be able to finance this in a way that really captures the energy of the American economy."
Through early June, the infrastructure plan had taken a backseat to other key Trump projects, including an attempted overhaul of the healthcare system and tax structure. Democrats have widely opposed the notion of private involvement in infrastructure projects, which are traditionally funded by taxpayers.
The Associated Press contributed to his report.