Trump Order Gives Mnuchin Green Light to Take 'First Step' on Tax Reform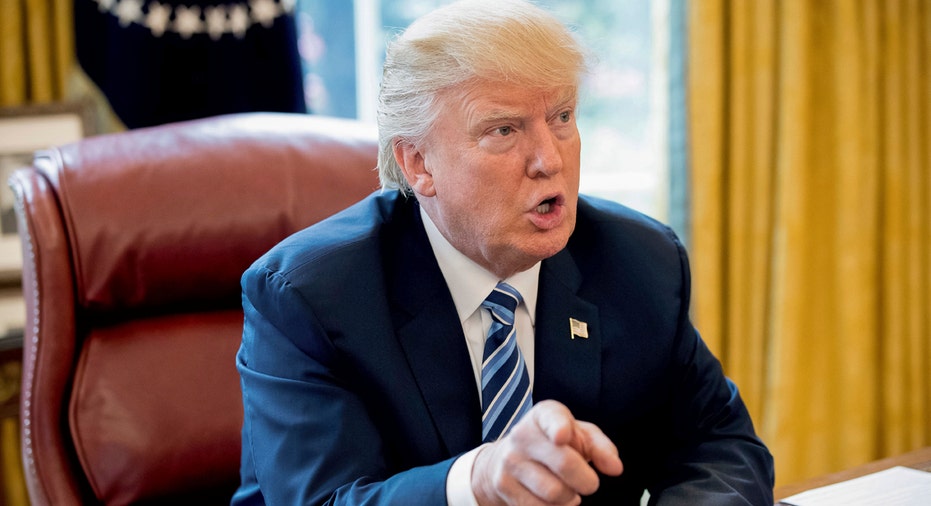 President Donald Trump signed one executive order and two memoranda Friday, empowering U.S. Treasury Secretary Steven Mnuchin to take the first step toward tax reform and weed out onerous portions of Dodd-Frank, a law implemented in the wake of the financial crisis.
The executive order "begins the process of tax simplification" and "is the first step toward tax reform," Trump said at the Treasury Department Friday.
As stipulated by the executive order, Mnuchin will assess the major tax rules implemented in 2016 and identify which ones can be reduced or eliminated. He will be looking for policies that "impose an undue financial burden on American taxpayers," "add undue complexity" or "exceed statutory authority." This follows a similar executive order rolled out in February.
President Trump said earlier Friday afternoon the tax reform plan — which includes "massive" tax cuts for corporations and individuals — could be rolled out as soon as next week.
In addition to the executive order, Trump is making good on his promise to give Dodd-Frank a "major haircut" by whittling down one of the Obama administration's most significant laws. A pair of memoranda will "review the damaging effects of regulations that fail to hold Wall Street firms accountable," Trump said.
The first directive takes aim at orderly liquidation authority, which allows regulators a process by which to dissolve a large business close to failure. Mnuchin is expected to assess how this process affects taxpayers and the financial stability of the country, among other criteria. A report will be delivered to the president in 180 days.
The second calls for a review of the Financial Stability Oversight Council (FSOC), which is authorized to determine when a "nonbank financial" company is in a state of financial distress that poses a threat to the U.S. economy. Mnuchin will review the process by which these businesses are designated as "Systemically Important Financial Institutions (SIFI)."
While the Trump administration is clearly focused on streamlining regulatory processes, on Thursday director of the National Economic Council Gary Cohn also highlighted the importance of getting the right people into place at these departments: "changing personnel will have an effect on a lot of the regulation we have in the system," he said.