Trump, Mnuchin meet with Kevin Warsh about head role at Federal Reserve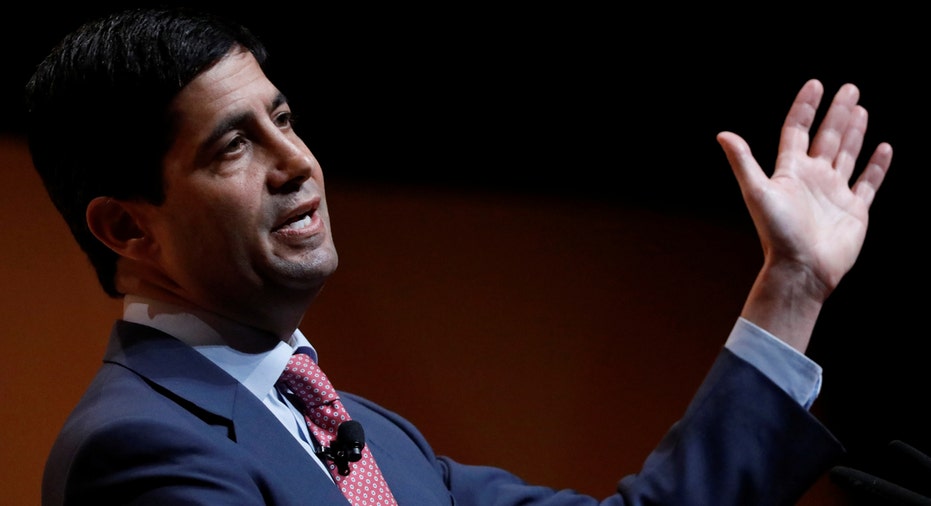 President Donald Trump and Treasury Secretary Steven Mnuchin met with former Morgan Stanley (NYSE:MS) banker and Federal Reserve governor Kevin Warsh on Thursday to discuss his potential nomination as the next chair of the U.S. central bank, FOX Business confirmed Friday.
Warsh served as one of the members on Trump's now-disbanded Strategic and Policy Forum. He also served as an economic advisor to 2016 Republican presidential candidate Jeb Bush. Warsh is married to Jane Lauder, granddaughter of Estée Lauder.
While Trump hasn't counted out re-nominating current Fed chair Janet Yellen, other potential candidates reportedly include former BB&T executive John Allison and Stanford University economist John Taylor. Earlier this year, National Economic Council Director Gary Cohn's name had also been placed in the ring.
Yellen said earlier this month that she had not spoken with President Trump about serving another term, though she has indicated in past congressional testimony that she would consider it, if asked.
"It's something that hasn't been an issue so far, it's not been something that's come up. But I would certainly, it's something I would discuss with the president, obviously," Yellen said in July.
Yellen's term expires in February.