Trump lambastes Rep. Wilson's comments as 'sickening'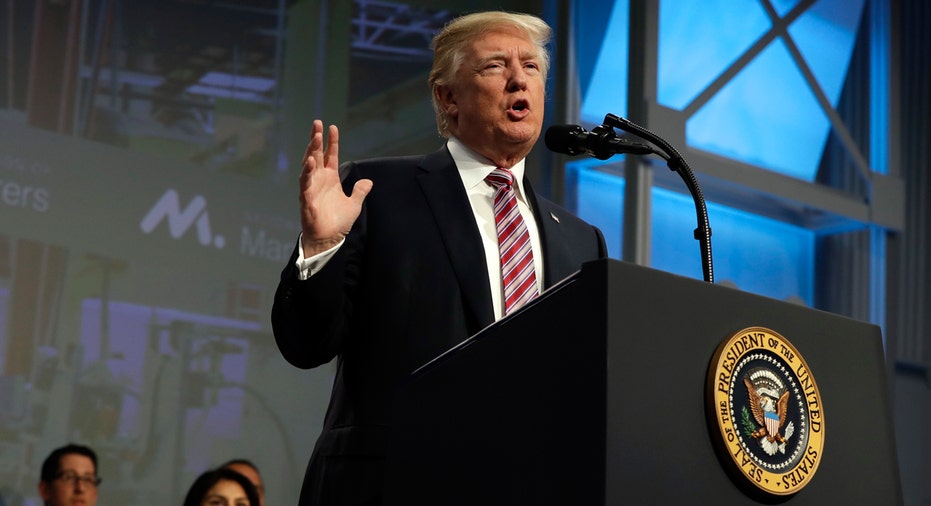 A Florida congresswoman who was brought to the forefront of the national conversation this week after she criticized President Donald Trump's phone call to a Gold Star widow was lambasted by the president during an exclusive interview on "Sunday Morning Futures."
"When she made that statement," Trump told Maria Bartiromo, "I thought it was sickening actually."
The controversy began when Rep. Frederica Wilson (D-Fla.) lashed out at the president for his five-minute phone call to Myeshia Johnson, the wife of U.S. Army Sgt. La David Johnson, during which he reportedly told the pregnant widow that her husband "knew what he signed up for...But when it happens, it hurts anyway." Johnson was among four service members who died in Niger during an ambush.
Trump responded in kind on Twitter, writing that "Democrat Congressman totally fabricated what I said to the wife of a soldier who died in action (and I have proof). Sad!"
Gen. John Kelly, Trump's chief of staff who lost his son, Second Lt. Robert Kelly, in 2010 during an ambush in Afghanistan, defended the president during an impromptu, and emotional, press conference at the White House on Thursday. He expressed surprise, and shock, that a U.S. representative would criticize the president for his condolence call.
"I went to walk among the finest men and women on this earth, and you can always find them because they're in Arlington Cemetery," he said. "I walked among the stones, some of whom I put there, because they were doing what I told them to do when they were killed."
The president applauded Kelly's speech, and the job that he's doing as chief of staff, seeking to dismiss rumors of malcontent between the two men. Some speculated that Kelly, the former secretary of the Department of Homeland Security, was brought in to help bring some discipline to the political neophytes.
"He's just an elegant man and a wonderful man," Trump said. "And he is a doing a fantastic job as chief."