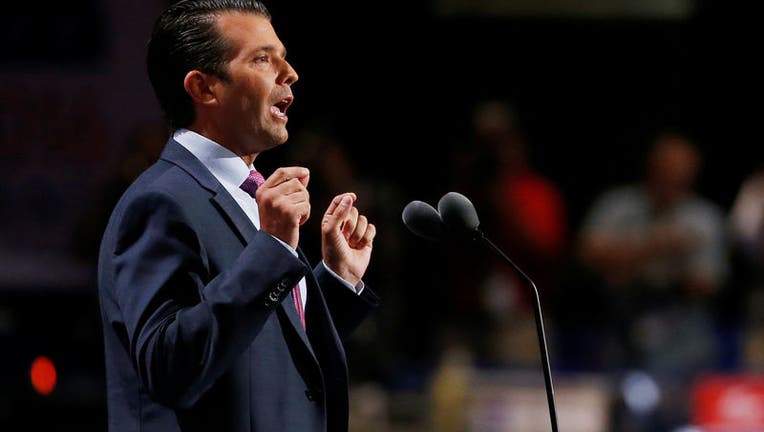 As Donald Trump Jr. prepares to meet with the Senate Judiciary Committee on Wednesday, he's turning to a lawyer who has deep connections inside Washington's sprawling investigatory apparatus for help.
FOX Business has confirmed that Karina Lynch, longtime legislative and regulatory attorney with the Washington, D.C. law firm Williams & Jensen PLLC, joined Trump Jr.'s legal team last week, just days ahead of his planned testimony before the Judiciary Committee investigating Russian interference in the 2016 presidential election. Lynch had an immediate impact: She helped negotiate Trump Jr. a private interview in front of the committee instead of a public testimony, FOX Business has learned.
Trump's lead attorney, Alan Futerfas, confirmed Lynch was brought on board last week. When asked why they chose to recruit her, he said she's "wonderful" and has "a lot of Washington, D.C. experience." Lynch also confirmed she would be joining the team in an email to FOX Business.
Indeed, prior to working with Williams & Jensen, Lynch spent five years on Capitol Hill where she served as counsel to the Senate Permanent Subcommittee on Investigations, under the chairmanship of Susan M. Collins, R-Maine.
Prior to her work with Collins, she served as investigative counsel to Sen. Chuck Grassley, R-Iowa, who now chairs the Senate Judiciary Committee.
Trump Jr. and former Trump campaign chairman Paul Manafort were originally called to publicly testify in front of the Senate Judiciary Committee after it was discovered they had an undisclosed meeting during the 2016 presidential campaign with a Russian lawyer and a former Soviet Union counterintelligence official.
President Trump's son-in-law and senior adviser, Jared Kushner, was also present at the meeting. His attorney could not be reached for comment.
In a statement on Friday, Senators Grassley and Dianne Feinstein, D-Calif., the leading Democrat on the committee, announced they would meet with Trump Jr. and Manafort privately after their attorneys "agreed to negotiate to provide the committee with documents and be interviewed by committee members and staff prior to a public hearing."
A spokeswoman for Grassley did not return calls for comment.
An attorney for Manafort could not be reached for comment.