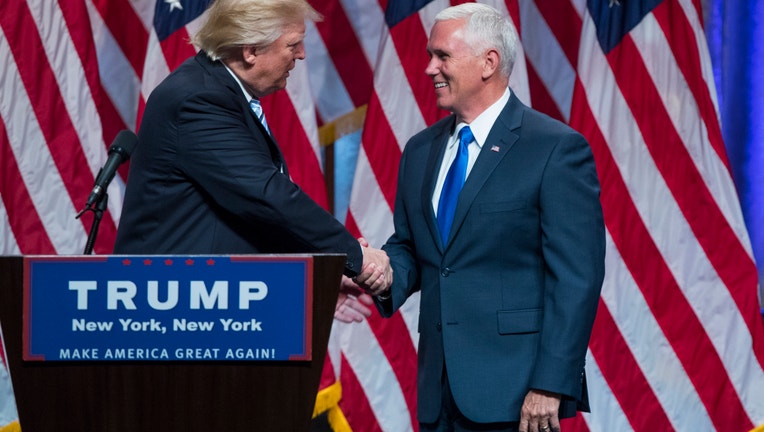 Presumptive Republican presidential nominee Donald Trump introduced Indiana Governor Mike Pence as his vice presidential running mate on Saturday, describing him as a job creator and budget balancer who will help unify the party.
"Indiana Governor Mike Pence was my first choice, I've admired the work he's done, especially in the state of Indiana," Trump said at an event in New York City.
In a 29-minute speech that often deviated from prepared remarks, Trump spoke at length about Democratic rival Hillary Clinton and his own proposals before interrupting himself by saying, "Back to Mike Pence" and offering his motivation for the selection.
In sharp contrast, Pence delivered a prepared speech that highlighted his own biography and then made a case for electing Trump president.
"Lets come together as a party, as a people, as a movement, to make America great again and that day begins when Donald Trump becomes the 45th president of the United States of America," Pence said.
The introduction comes just two days before the beginning of the Republican National Convention in Cleveland, where delegates from around the country will convene to officially nominate Trump and Pence as their party's ticket for the Nov. 8 election.
Trump's decision to select Pence was seen as a move to unify the Republican Party, which remains deeply divided in the wake of the New York real estate mogul's primary victory. Trump has struggled to bridge the gap between himself, a self-described outsider, and the establishment and conservative wings of the party.
(Reporting by Jonathan Allen; Writing by Ginger Gibson; Editing by Mary Milliken)