Trump Insider Seen as Favorite for Mnuchin Chief of Staff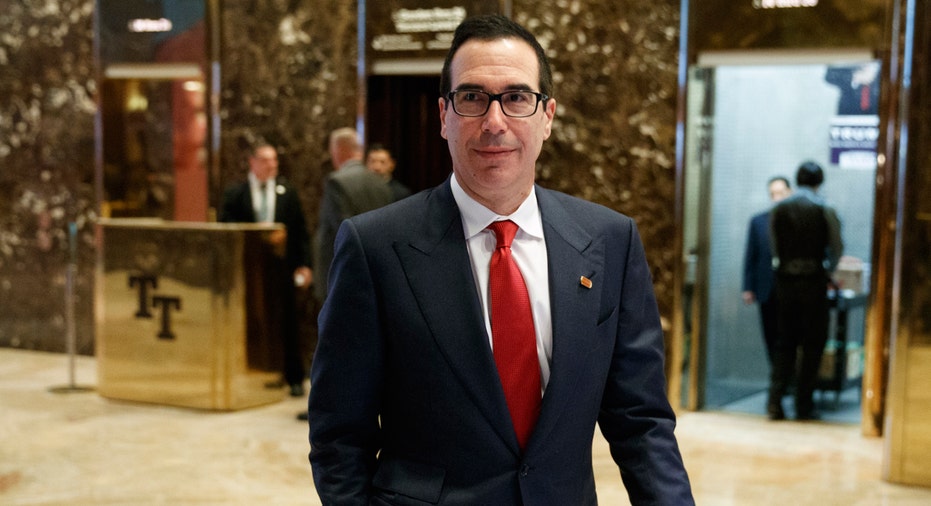 Former chief operating officer of the Trump campaign Eli Miller is the favorite to become the next chief of staff for the Department of Treasury under Steve Mnuchin, pending his confirmation, sources tell the Fox Business Network. On Friday, the Senate broke a Democratic filibuster to advance Mnuchin to the final confirmation vote, which is scheduled for Monday evening.
As the former COO, Miller has extensive experience working with the Trump administration. He teamed up with Mnuchin to help raise the millions of dollars needed to win the GOP nomination – and later the election.
Prior to working with Mnuchin, Miller was the deputy finance director for Senator Marco Rubio's presidential bid and, in 2012, was a lead assistant on Governor Mitt Romney's presidential campaign.
Since Trump moved into the White House, Mnuchin and Miller have been meeting with members of Congress to tout some of the possible economic policies under the new administration, according to sources. On Sen. Jeff Flake's (R-Ariz.) Twitter page, Miller is caught on video walking behind Mnuchin into the senator's office and, according to the post, they discussed "how we can help Arizona businesses by addressing the US Treasury's application of border and banking regulations."
Flake's Twitter feed is also littered with him retweeting three other senator's tweets of the meetings with Mnuchin -- calling them "great meetings." That includes a meeting Mnuchin had with Sen. Pat Toomey (R-PA), where he said the two "discussed encouraging strong economic growth: reforming the tax code and rolling back regulations."
The White House declined to comment to FOX Business, and Miller did not return repeated calls for comment.
The past chiefs of staff have had a mixed history under the various Treasury Secretaries. Under President George W. Bush, Hank Paulson brought in former aide to then National Security Advisor Condoleezza Rice, James Wilkinson, as his chief of staff. Wilkinson then went on to become the executive Vice President of Communications at PepsiCo, and is now the CEO of Trail Runner International, a public relations and communications firm.
President Obama's first Treasury secretary, Timothy Geithner, hired former Goldman Sachs Vice President of Government Affairs Mark Patterson. He was replaced in 2014 after Jacob Lew took the helm and eventually became the Director of Public and Strategic Affairs at Perkins Coie LLP, an international law firm based in Seattle, Washington. Lew's chief of staff was Christian Weidman, who still has the same position under acting Treasury Secretary Adam Szubin.
Mnuchin's expected official confirmation has been delayed by Democrats who criticize the former Goldman Sachs executive for his alleged use of offshore tax havens and failing to promptly disclose that he was a director of an offshore business vehicle in the Cayman Islands and owned more than $100 million in real estate.