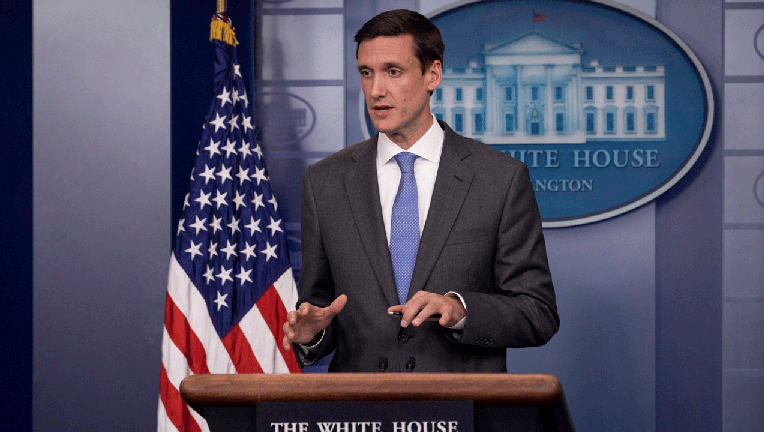 Homeland security adviser Tom Bossert is resigning from his post in the Trump administration, the White House said Tuesday.
"The president is grateful for Tom's commitment to the safety and security of our great country," White House Press Secretary Sarah Sanders said in a statement. "Tom led the White House's efforts to protect the homeland from terrorist threats, strengthen our cyber defenses, and respond to an unprecedented series of natural disasters. President Trump thanks him for his patriotic service and wishes him well."
Bossert's resignation comes one day after Trump's new National Security Advisor John Bolton – who succeeded H.R. McMaster – assumed his role with the administration.
In the role, which he held since the president took office, Bossert advised the president on homeland security and counterterrorism policy issues in addition to cybersecurity, bio defense and global health security.
He joins a list of other top Trump officials who have left the administration – either resigning or being fired – since the president took office last January. National security adviser Michael Flynn, chief of staff Reince Priebus, communications directors Hope Hicks and Anthony Scaramucci, health secretary Tom Price, chief strategist Steve Bannon, press secretary Sean Spicer and top economic adviser Gary Cohn have all exited the White House.
The most recent departures include Veterans Affairs Secretary David Shulkin, Secretary of State Rex Tillerson and National Security Advisor H.R. McMaster.
Previously, Bossert served the government as the deputy homeland security adviser to President George W. Bush. In the private sector, he ran a risk management firm.
Fox News' John Roberts contributed to this report.