Trump hires uber-litigator Marc Kasowitz to handle independent counsel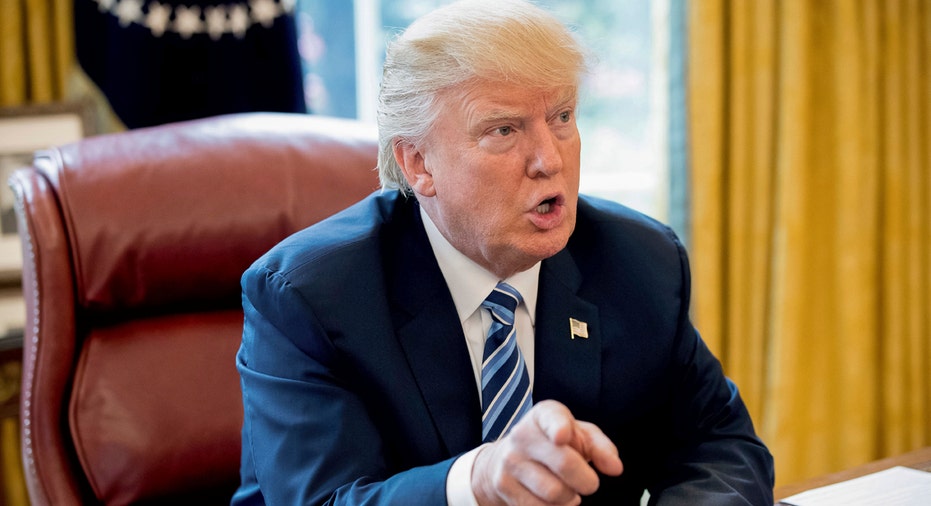 President Donald Trump has turned to one of his most trusted legal advisers to guide him through what could be one of the most challenging moments in his presidency, FOX Business has learned.
Trump has officially retained New York attorney Marc Kasowitz as his lawyer representing him on the investigation headed by recently-appointed special counsel Robert Mueller, into claims that there was collusion between the Trump campaign and Russian operatives during the 2016 election season. Kasowitz's appointment was confirmed by two people with direct knowledge of the hiring but were not authorized to speak about it.
Kasowitz and the firm he founded, Kasowitz, Benson, Torres LLP, has represented Trump in numerous cases including real estate transactions, divorce records and allegations of fraud at Trump University.
The attorney is known for his tough litigation style, also sparring with journalists who crossed the real estate magnate-turned politician; he was Trump's attorney when he unsuccessfully sued an author for quoting sources who suggested Trump wasn't a billionaire.
He also demanded retractions and corrections from The New York Times for critical coverage of Trump during the 2016 presidential campaign.
A representative for Kasowitz would not comment on the matter. A White House press official had no immediate comment.
Mueller, of course, could be Kasowitz's most challenging legal opponent yet. He was hired to lead the special counsel by assistant Attorney General Rod Rosenstein following Trump's firing of FBI chief James Comey, as his investigation into the 2016 Trump campaign's Russian ties was heating up.
Trump has said the FBI director told him he is not the target of the inquiry. However, congressional Democrats have raised the specter that Trump obstructed justice by firing Comey as he was investigating Trump's former national security adviser Michael Flynn.
Kasowitz's hiring by Trump may also complicate the possibility that former Connecticut Sen. Joe Lieberman will replace Comey as Trump has indicated.
Lieberman is currently an attorney at Kasowitz's law firm, and the appointment could be considered a conflict of interest.