Trump expected to nominate Nielsen as Homeland Security secretary: Official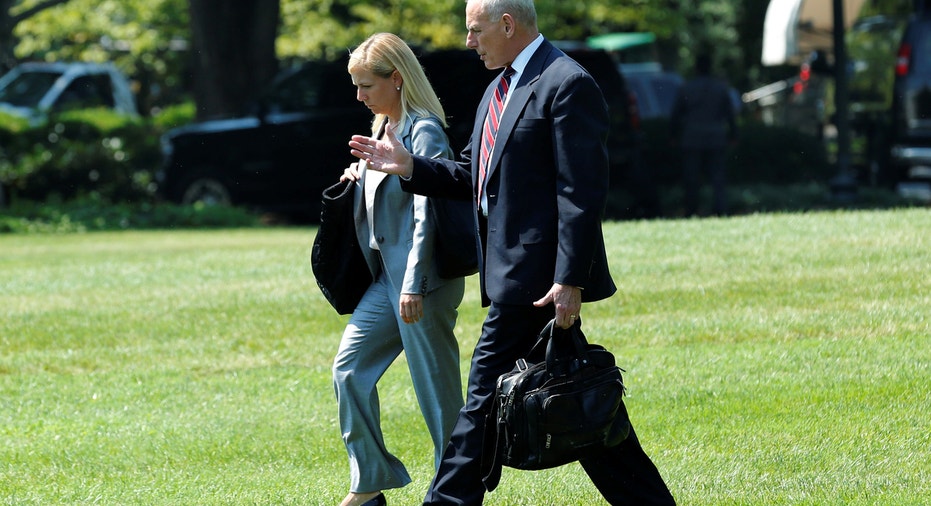 U.S. President Donald Trump was expected to nominate Kirstjen Nielsen, an aide to White House chief of staff John Kelly, to lead the Department of Homeland Security, a White House official said on Wednesday.
The announcement was expected later in the day, the official said on condition of anonymity.
Nielsen, the deputy White House chief of staff, was a top aide to Kelly when he led the department and moved with him to the White House when he became chief of staff.
Nielsen is considered an expert on cyber security, one of the primary issues under the Homeland Security Department's sprawling portfolio.
She previously worked at a cyber think tank at George Washington University and is considered well-versed in some of the more technical missions at DHS, such as sharing cyber threat information with the private sector.
Nielsen is an expert in homeland and national security policy and strategy, with a focus on critical infrastructure protection, according to her biography on GWU's Center for Cyber & Homeland Security.
Politico first reported the appointment.
(Reporting by Steve Holland in Washington; Additional reporting by Dustin Volz; Editing by James Dalgleish)