Trump expected to decide soon on fate of DACA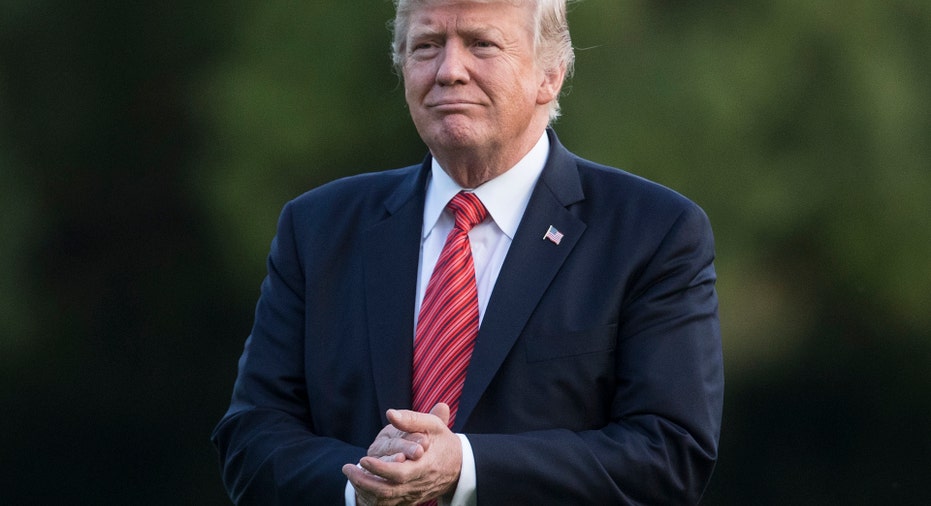 After months of delays, President Donald Trump is expected to decide soon on the fate of young immigrants who were brought into the country illegally as children as he faces a looming court deadline and is digging in on appeals to his base.
Advocates on both sides of the issue are bracing for the possibility that Trump will halt the issuance of new work permits under the Deferred Action for Childhood Arrivals, or DACA, program, a move that would effectively phase out a program that gave hundreds of thousands of young people a reprieve from deportation and the ability to work legally in the U.S.
The Trump administration faces a Sept. 5 deadline from a group of Republican state lawmakers hoping to force the president's hand. The White House, however, insisted Sunday that it had no announcement on an issue the president has openly wrestled with for months.
Trump has wavered back and forth on his plans for DACA, which he slammed during his campaign as "illegal amnesty." Since taking office, however, Trump has softened his stance on the issue, at one point telling The Associated Press that the affected young immigrants could "rest easy."
His administration, Trump said back in April, was "not after the dreamers, we are after the criminals." All the while, the Department of Homeland Security has continued to grant two-year, renewable DACA work permits, to the dismay of immigration hard-liners.
But now, Trump is under pressure to make a final call.
The president has several options.
He could order DHS to halt the issuance of new DACA work permits immediately — or at a future date — and perhaps call on Congress to come up with a legislative fix, as, Kelly has in the past. There have been conversations among lawmakers about ways to grandfather current DACA recipients, and such a measure could become part of the horse-trading over the budget and raising the debt ceiling when Congress returns from August recess.
The administration could also continue issuing DACA work permits, trigging the Republican court challenge, and then choose not to defend the measure in court.
Mark Krikorian, the executive director of the anti-immigration group Center for Immigration Studies, which also advocates a reduction in immigration, said that he is in favor of allowing the affected immigrants to stay, but believes the administration should use their imperiled status as a bargaining tool to push other priorities, like new limits on legal immigration.
"My fear is, and always has been, is that they're going to give away DACA for peanuts," he said, pointing to a deal that would only secure funding for Trump's promised southern border wall in exchange for some sort of legal status for those covered by DACA.
"That's the only bargaining chip they really have with the Democrats," he said.