Trump criticizes Nordstrom after retailer drops Ivanka brand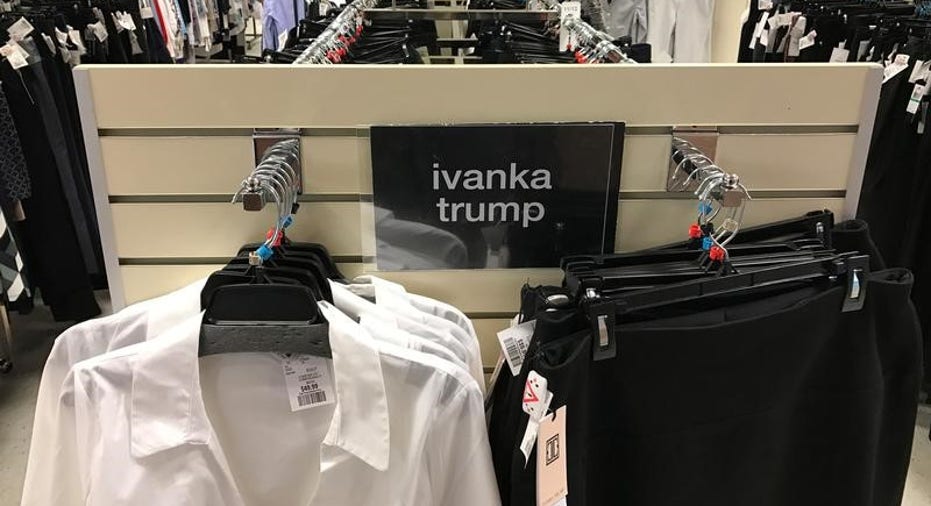 U.S. President Donald Trump on Wednesday attacked Nordstrom Inc for what he said was its unfair treatment of his daughter Ivanka after its decision to not purchase her clothing line for this upcoming season.
Shares of the retailer fell 0.7 percent after the president's criticism but recovered to trade up 1.3 percent at $43.34 on the New York Stock Exchange.
"My daughter Ivanka has been treated so unfairly by @Nordstrom. She is a great person -- always pushing me to do the right thing! Terrible!," Trump said on Wednesday in his post on Twitter.
In a statement last week, Nordstrom said it routinely cuts brands each year and that the decision to pass on the Ivanka Trump brand had been based on its performance.
Nordstrom did not respond to requests seeking comment on Wednesday. A spokeswoman for the Ivanka Trump brand declined to comment.
A day after Nordstrom's statement, luxury retailer Neiman Marcus Group also said it had stopped selling Ivanka Trump's jewelry line on its website and a store in New Jersey, according to Yahoo News.
The move by these retailers comes amid an ongoing campaign called #GrabYourWallet, which encourages shoppers to boycott products with ties to President Trump, his family and his donors.
Since winning the U.S. presidential election on Nov. 8, Trump has targeted specific companies on Twitter. But this is his first tweet criticizing a business tied to his family since the victory.
Ivanka Trump ran a clothing and jewelry business bearing her name, in addition to other work for the Trump Organization, before saying she would resign when her father was sworn in as president last month.
ProPublica reported on Feb. 2 that the Trump Organization said Ivanka had resigned her positions but that it had not yet filed the changes. The Trump organization later said the filings would be done by Feb. 3, according to the report.
(Reporting by Susan Heavey in Washington and Nandita Bose in Chicago; Editing by Tim Ahmann, Paul Simao and Bernard Orr)