Trump, Clinton Zero in on Swing States in Campaign's Final Days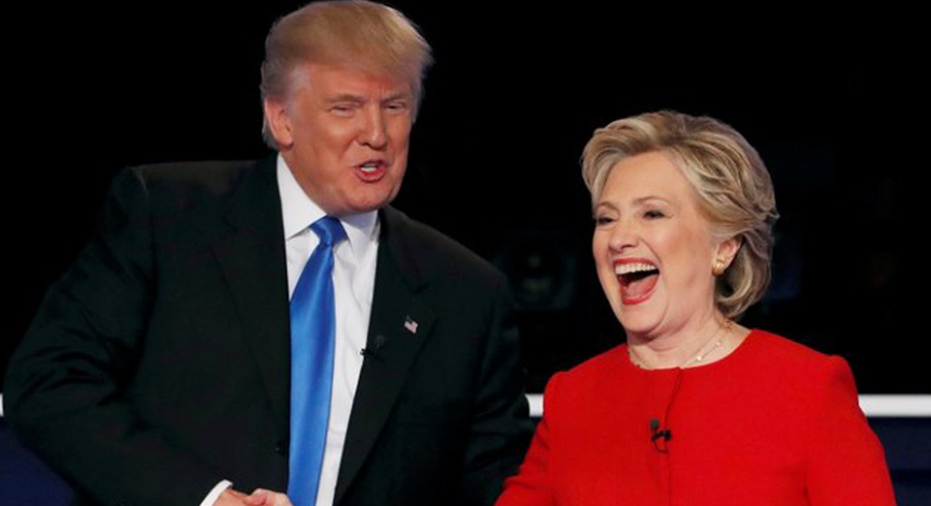 Democrat Hillary Clinton's campaign on Sunday predicted a strong turnout among key groups such as Hispanics and African-Americans, while advisers to Republican Donald Trump said the large crowds at his rallies showed enthusiasm that could help deliver a win at the polls on Tuesday.
Both candidates were to campaign heavily on Sunday in battleground states including Ohio, Pennsylvania and New Hampshire.
"We're feeling very solid going into this last weekend," Clinton campaign chairman John Podesta said on NBC's "Meet the Press." "But there's a tremendous amount of work to do."
Trump campaign manager Kellyanne Conway, speaking on a call with reporters through the Republican National Committee, said Trump was expanding his reach to historically Democratic states and is "now competing in states where people wrote us off months ago."
"If they thought Michigan was in the bag, Hillary Clinton, Bill Clinton and Barack Obama would not be returning there," she said.
In the final stretch of the campaign, a scuffle broke out at a Trump rally in Reno, Nevada, on Saturday night and the Republican candidate was rushed off stage by the Secret Service when someone in the crowd shouted "gun." The incident started when a man held up a sign that said "Republicans against Trump." No gun was found.
The latest Reuters/Ipsos poll shows Clinton with a 5 percentage point lead over Trump in the national survey - 44 percent to 39 percent support - while races in the swing states of Florida, North Carolina have shifted from Clinton's control to being too close to call. The Reuters/Ipsos States of the Nation project estimates that Clinton has a 90 percent chance of winning the election.
Podesta said Clinton's base of support among minority voters and the large number of early votes cast would lead to a win for her.
"We've had college-educated women voting in higher numbers, voting for her in higher numbers. Asian-Americans voting disproportionately," Podesta said "Meet the Press."
The Clinton campaign in recent weeks has deployed its most high-profile allies, including President Barack Obama, first lady Michelle Obama and pop stars such as Beyonce and Katy Perry, to attract minority and young voters, many of whom have been unenthusiastic about Clinton.
U.S. Senator Cory Booker made a campaign stop with Clinton in Philadelphia and warned of "forces aligning to suppress the vote and the turnout" of Democratic voters.
Democrats have long warned of potential voter intimidation meant to hold down the minority vote.
Trump has, without evidence, said the election may be rigged and has called on supporters to keep an eye on voting activity for possible signs of fraud in large cities. Numerous studies have found that U.S. voter fraud is exceedingly rare.
"You've seen this before. This ain't no original picture," Booker said. "This is a rerun."
Podesta, appearing on ABC's "This Week," predicted that the Clinton campaign would match the numbers that Obama, the first African-American president, pulled in his 2012 re-election campaign with black voters in the pivotal state of Florida.
JITTERY MARKETS
Global financial markets last week slipped as opinion polls showed an increasingly tight race between Trump and Clinton. The U.S. dollar dipped to a more than one-month low against the safe-haven Swiss franc on Friday, while weakness in oil prices raised concerns about low inflation and pushed U.S. Treasury prices higher.
Investors have generally seen Clinton as the candidate who would maintain the status quo, while there is more market uncertainty over what a Trump presidency might mean in terms of economic policy, free trade and geopolitics due to his controversial policy proposals regarding immigration and trade.
Trump, at a campaign rally in Iowa, made an appeal to rural voters in his first of five campaign stops on Sunday, emphasizing issues like the estate tax and his support for corn-based ethanol.
Trump repeated his vow to compel Mexico to cover the cost of a wall on the southern U.S. border, setting off a chant of "build the wall" from his supporters.
Trump, who often throughout the primary and earlier stages of the general election race fired up his crowds with off-the-cuff remarks, has largely adhered to prepared remarks and relied on a teleprompter in the closing days of the campaign.
Trump's running mate, Indiana Governor Mike Pence, on Sunday pledged Trump's campaign would accept a "clear outcome" to the U.S. presidential election but said both campaigns reserved legal options if there was a disputed result.
"The campaign has made it very clear that a clear outcome, obviously, both sides will accept," Pence said in an interview on "Fox News Sunday." But I think both campaigns have also been very clear that in the event of disputed results, they reserve all rights and remedies."
Republican National Committee Chairman Reince Priebus, appearing on the ABC program "This Week," said Trump would concede if there is a "clearly obvious" outcome.
"I do believe he will accept the result," Priebus said.
Trump faced criticism from both Democrats and fellow Republicans for refusing to say at the third and final presidential debate last month if he would accept the election result, instead saying he will evaluate the outcome "at the time."
By Alana Wise and Emily Stephenson
(Additional reporting by Amanda Becker and Howard Schneider; Editing by Caren Bohan and Bill Trott)