Trump clears way for troop increase in Afghanistan as part of retooled strategy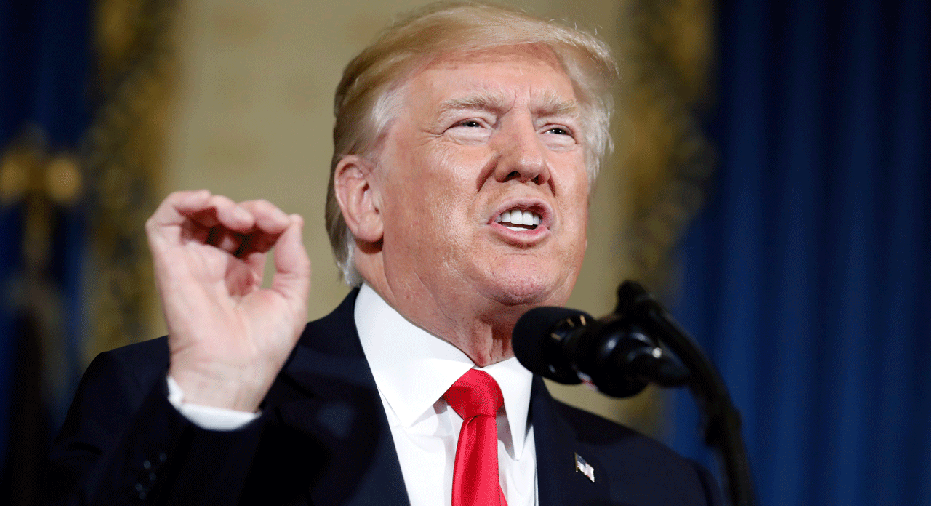 WASHINGTON (Reuters) - President Donald Trump opened the door to an increase in U.S. troop numbers in Afghanistan on Monday night as part of a new strategy for the region, arguing against a hasty withdrawal from America's longest military conflict.
Trump, in a prime-time televised address, said his new approach was aimed at preventing Afghanistan from becoming a safe haven for Islamist militants bent on attacking the United States. He also laid out a tougher approach to U.S. policy toward Pakistan.
The Republican president overcame his own doubts about the war that began in October 2001 after the Sept. 11 attacks on the United States. He said repeatedly on the campaign trail last year that the war was too costly in lives and money.
"My original instinct was to pull out," he said in his speech, but added that he was convinced by his national security advisers to strengthen the U.S. ability to prevent the Taliban from ousting the U.S.-backed government in Kabul.
Trump did not say how many U.S. troops would be sent, but Defense Secretary James Mattis has plans on the table to send about 4,000 more to add to the 8,400 deployed in Afghanistan currently.
(Additional reporting by Ayesha Rascoe, David Alexander, Yeganeh Torbati and Jeff Mason in Washington; Writing by Steve Holland and Alistair Bell; Editing by Frances Kerry and Peter Cooney)