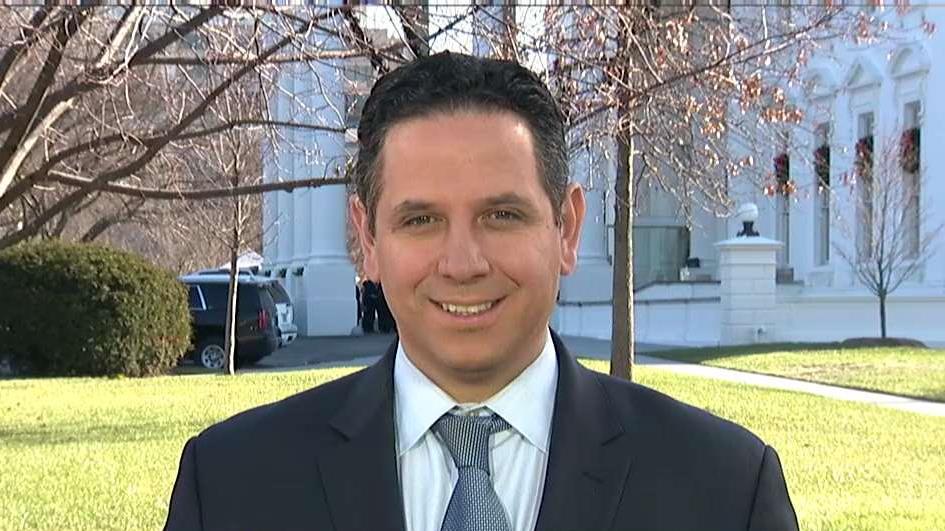 The Republican tax bill, which was approved by lawmakers in both the House and Senate on Wednesday, is now headed to President Donald Trump's desk, where he is expected to sign it even though it still includes one provision that he promised to remove throughout his presidential campaign.
During a speech he made detailing his economic agenda in August 2016, then-candidate Trump discussed plans to remove the carried interest deduction and similar loopholes through his tax reform plan.
"We will eliminate the carried-interest deduction, well-known deduction, and other special interest loopholes that have been so good for Wall Street investors and for people like me."
Tony Sayegh, assistant secretary of the Treasury, weighed in on the carried interest loophole, telling FOX Business' Stuart Varney on "Varney & Co.," "The president wanted that out, he campaigned on eliminating carried interest. We tried several times obviously to get it out of the bill, went through a conference process that ultimately had it in there. But that conference process also produced a terrific tax bill, so we're very happy with the ultimate product."
FOX Business' Charlie Gasparino reported that private equity firms, such as KKR (NYSE:KKR) and Blackstone (NYSE:BX), lobbied heavily to keep the loophole in the tax bill, making big donations to members of the conference committee.
More from FOXBusiness.com
Sayegh responded to those reports by pointing out that private equity money went to Democrats as well.
"They make big donations to Chuck Schumer and Hillary Clinton, a lot of Democrats too, Stuart, and I'll remind you that, you know, President Obama was against carried interest, Democrats were against that carried interest loophole and they never did it, not when they had the presidency, not when they had the Senate or the House."
Despite the inclusion of the provision, Sayegh says the administration is still happy with the final bill.
"We feel very good about the ultimate product."