Trump Campaign Manager Will Not be Prosecuted on Battery Charge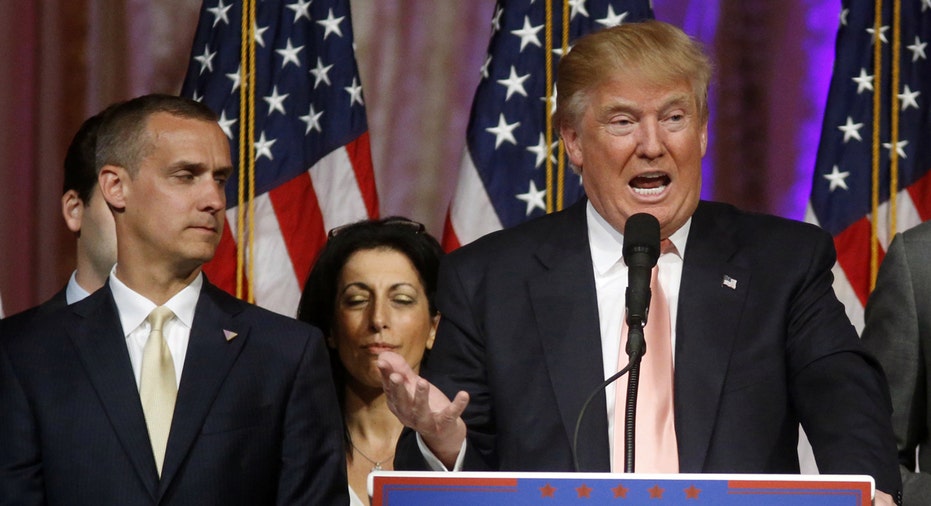 Republican presidential candidate Donald Trump's campaign manager will not be prosecuted in Florida on a misdemeanor battery charge involving a reporter, the Palm Beach County State Attorney's office said in court documents on Thursday.
Corey Lewandowski, 42, was charged on March 29 by police in Jupiter with intentionally grabbing and bruising the arm of Michelle Fields, then a reporter for the conservative news outlet Breitbart. The incident occurred when Fields tried to question Trump at a campaign event on March 8.
"Although there was probable cause to make an arrest, the evidence cannot prove all legally required elements of the crime alleged and is insufficient to support a criminal prosecution," said the court filing by the office of State Attorney Dave Aronberg, a Democrat.
Aronberg's office had said it faced a legally higher standard than law enforcement. State prosecutor's offices must show proof of a crime beyond a reasonable doubt, and whether there is a reasonable chance of conviction.
Law enforcement can bring charges on probable cause.
Police released a video of the incident showing Fields walking alongside Trump and trying to question him. Lewandowski is seen grabbing her arm and pulling her backward.
Republican front-runner Trump has repeatedly defended Lewandowski.
(By Zachary Fagenson; Writing by Letitia Stein; Editing by Jonathan Oatis)