Trump Appoints Goldman's Cohn to Head National Economic Council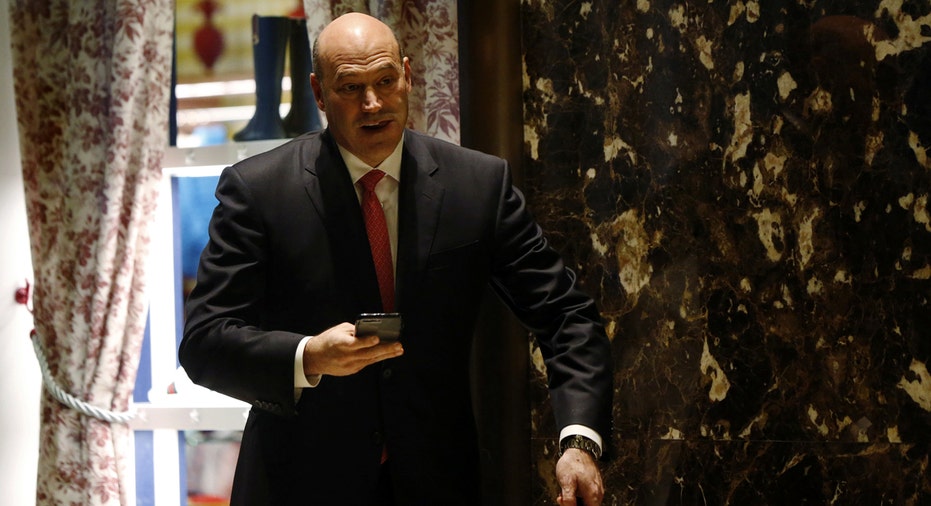 President-elect Donald Trump confirmed rumors on Monday when he announced Goldman Sachs Chief Operating Officer Gary Cohn will serve as National Economic Council director under the Trump administration.
In a statement, Trump said Cohn's focus will be on coordinating the America First economic agenda to find ways to increase workers' wages, a top priority for the incoming president.
"He will help craft economic policies that will grow wages for our workers, stop the exodus of jobs overseas and create many great new opportunities for Americans who have been struggling," Trump said in a statement.
Cohn said he shares Trump's vision and being chocsen to serve in the next administration is a "great honor" for him.
"I share President-elect Trump's vision of making sure every American worker has a secure place in a thriving economy, and we will be completely committed to building a nation of strength, growth, and prosperity," Cohn said.
Cohn had been seen as a possible successor to Goldman Sachs CEO Lloyd Blankfein.