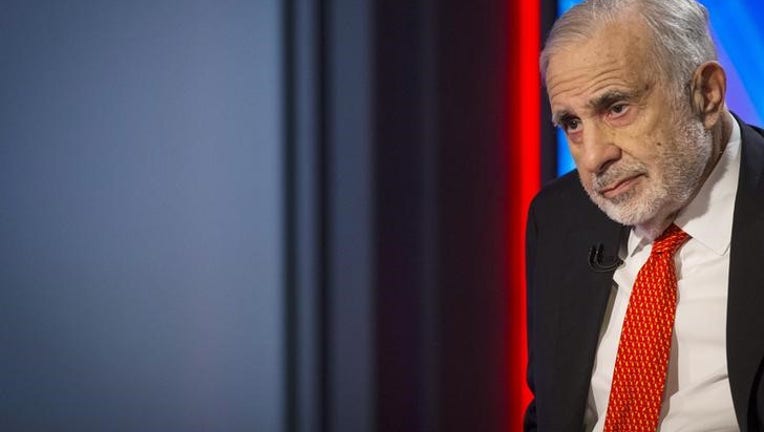 Eight Democratic Senators on Tuesday requested U.S. regulators to launch an investigation into whether billionaire Carl Icahn   violated any insider trading rules and manipulated the renewable energy markets as one of President Trump's top advisers.
"We are writing to request that your agencies investigate whether Carl Icahn violated insider trading laws, anti-market manipulation laws, or any other relevant laws based on his recent actions in the market for renewable fuel credits," said the eight senators in a letter that was addressed to Commodities Futures Trading Commission acting Chairman Christopher Giancarlo, Securities and Exchange Commission Chairman Jay Clayton and the U.S. Environmental Protection Agency Administrator Scott Pruitt.
The letter, which acts as a request and is not required to be acted upon, was signed by Senators Elizabeth Warren (D-Mass.), Debbie Stabenow (D-Mich.), Tom Carper(D-Del.), Sherrod Brown (D-Ohio), Sheldon Whitehouse (D-R.I.), Tammy Baldwin (D-Wis.), Tammy Duckworth (D-Ill.) and Amy Klobuchar (D-Minn.).
As FOX Business first reported, Icahn was brought into the Trump administration as a regulation adviser shortly after the president's victory in November.
However, Icahn's work with the president has been under scrutiny since February when he proposed a change in the U.S. biofuels programs that would ease regulations on oil companies, such as CVR Energy Inc., in which he owns a majority stake and is chairman of the board.
Icahn's hedge fund, Icahn Associates Corporation, owns 82% of outstanding shares, with a value of $1.8 billion.
The letter goes on to accuse Icahn of taking advantage of his position as one of Trump's closest confidants and that he may have broken insider trading laws while also violating conflict of interest rules.
"These actions, and the massive profit earned by Mr. Icahn, raise clear questions about whether he may have violated conflict-of-interest rules that apply to government officials," the letter said.
Finally, the Democrats listed their requests for what the investigation should include if regulators choose to move forward with looking into Trump's senior adviser. That list includes reviewing communications between Trump, Icahn and other administration officials and "the extent to which Icahn influenced the Trump administration's decisions that affected the market for renewable fuel credits and associated marks," the letter said.
The White House and Icahn did not return calls for comment.
The SEC declined to comment while the CFTC and the EPA did not return calls to comment.