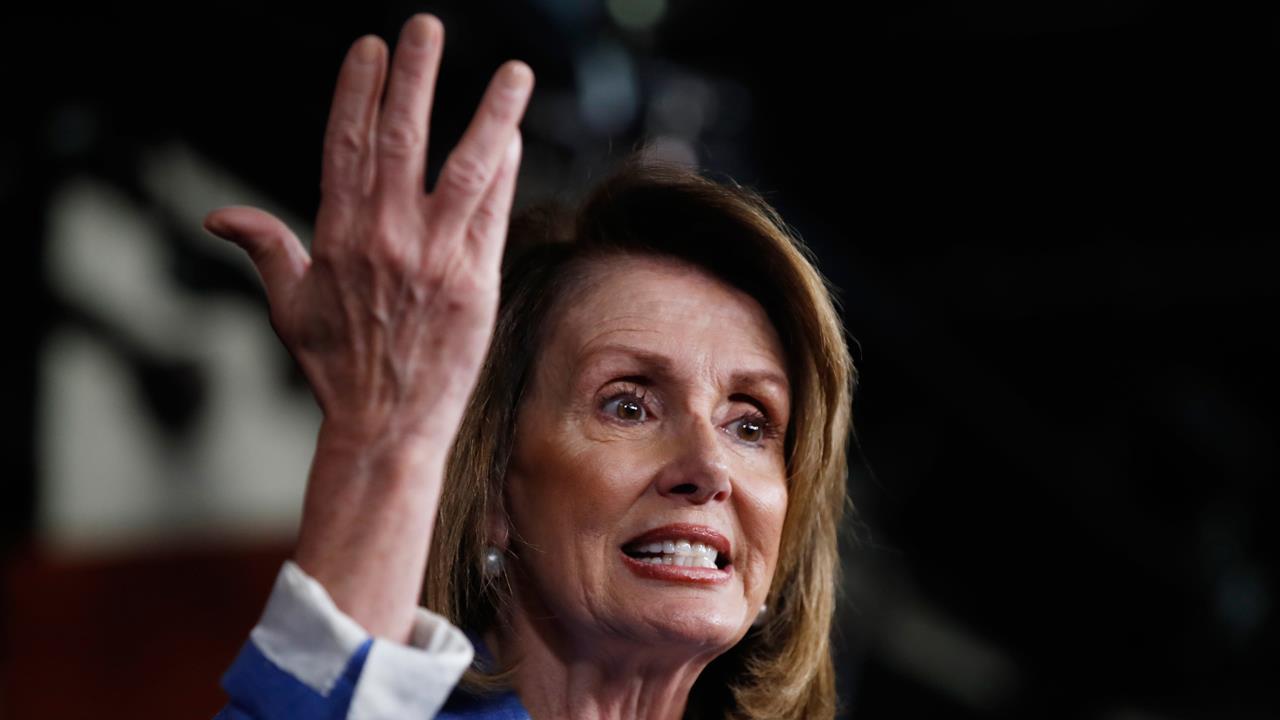 Tony Sayegh, assistant secretary for public affairs, on Monday responded to criticism from Senate Minority Leader Nancy Pelosi who blasted Republicans' balanced-budget amendment.
"God never intended for any group of people to live in superfluous inordinate wealth while others live in object deadening agony," Pelosi said, quoting Martin Luther King on Thursday.
But Sayegh said the Trump administration reversed Obama and Pelosi's economic drought.
"When you think of the last eight years of President Obama and Nancy Pelosi's policies," Sayegh said to FOX Business' Charles Payne on "Varney & Co".
"The saddest part is so many people became more dependent on government… the [increase in] poverty numbers were restricting people from becoming part of a growing economy."
The U.S. economy is booming under President Trump's leadership as more than 2.5 million jobs have been created since he took office in January 2017 and the rate of economic growth continues to expand.
"You are having more people able to participate in a growing economy — that's what economic growth is," Sayegh said. "When the economy is growing at under 2% … you'll have some people get wealthy but not everybody else."