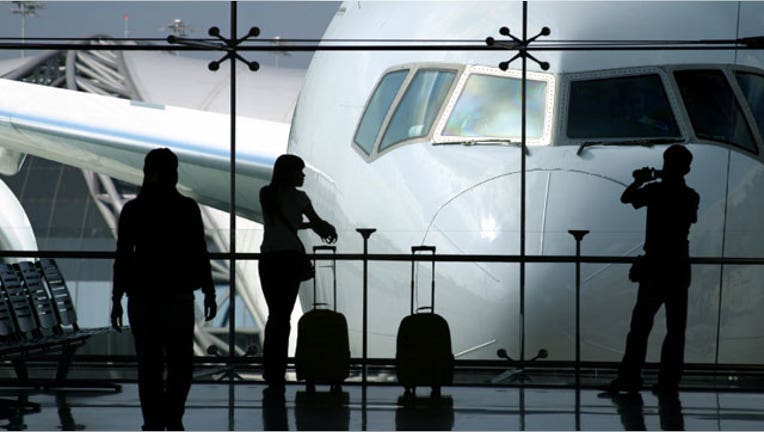 The sequester may ultimately threaten major travel delays at airports around the country, but the first weekday after the government's March 1 sequestration deadline proved pretty quiet in the travel world.
Airports and airlines were mostly unaffected, even unfazed, despite dire warnings from federal agencies, industry groups and even Security Chief Janet Napolitano.
Spokespeople for the Metropolitan Washington Airports Authority, The Port Authority of New York and New Jersey, Miami International Airport, Boston Logan International and Philadelphia International Airport said they weren't aware of unusual delays on Monday.
"Everything is operating normally," a spokeswoman from Philadelphia International said. "As of now, [there is] no impact due to sequestration."
In Miami, TSA officers were staffed normally.
"We're not experiencing delays," a Miami International spokesman said, though he did acknowledge some "longer than usual wait times at Customs" over the weekend.
The Port Authority of New York and New Jersey, which operates the Newark Liberty, LaGuardia and JFK airports, said wait times seem to be on par with a typical early-March Monday, however it warned that travelers should check with airlines on flight statuses before arriving at the airport.
"Allow for extra time to clear security checkpoints and for processing at international arrivals halls, which are both staffed by federal agents," said Port Authority spokeswoman Lisa MacSpadden.
Meanwhile, U.S. airline stocks soared across the board on Monday, with shares of United Continental (NYSE:UAL) climbing 5.5%, while those of Delta (NYSE:DAL) grew 4.7% and reached a 52-week high. Neither carrier immediately responded to FOX Business for a comment.
The tepid reaction from airports comes despite much bleaker forecasts by the federal agencies expected to be on the government's chopping block.
The U.S. Transportation Security Administration (TSA) is warning the federal cuts will intensify airport security wait times, perhaps doubling lines at some airports during peak hours, however it warned it could take some time to feel the impact.
"Travelers will likely not see immediate impacts at airport security checkpoints on March 1, but lines and wait times will increase as reductions to overtime and the inability to backfill positions for attrition occur," the TSA said.
The Global Business Travel Association, which has warned that sequestration will hurt the millions of people who travel for business each month and could be "seriously disruptive to businesses," said the industry was in a "watch and wait" mode on Monday.
"Nothing dramatic has happened over the last 24 hours, and won't necessarily in the next week for that matter," said GBTA Chief Operating Officer Michael McCormick. "But once again we're in a situation where the most important thing -- getting our economy growing -- is facing headwinds and it's difficult for business travelers to do their jobs."
Furlough notices at the TSA are expected to be sent out as early as Monday, while the U.S. Customs and Border Protection Agency (CBP) confirmed it will send out notices on Wednesday and began reducing overtime this weekend at large Ports of Entry. Layoffs and hiring freezes are expected to lead to thousands of vacant positions in those agencies by the end of the year.
Napolitano said "really long lines" began at some airports as early as this weekend, likely related to the cutback in overtime within Customs.
"Lanes that would have previously been open due to overtime staffing were closed, further exacerbating wait times at airports with typically longer international arrival processes," the CPB said of the weekend.
However, those delays seemed to evaporate on Monday.
"Today, we're kind of watching and waiting," McCormick said.