The United Nations May Be Trump's Next Target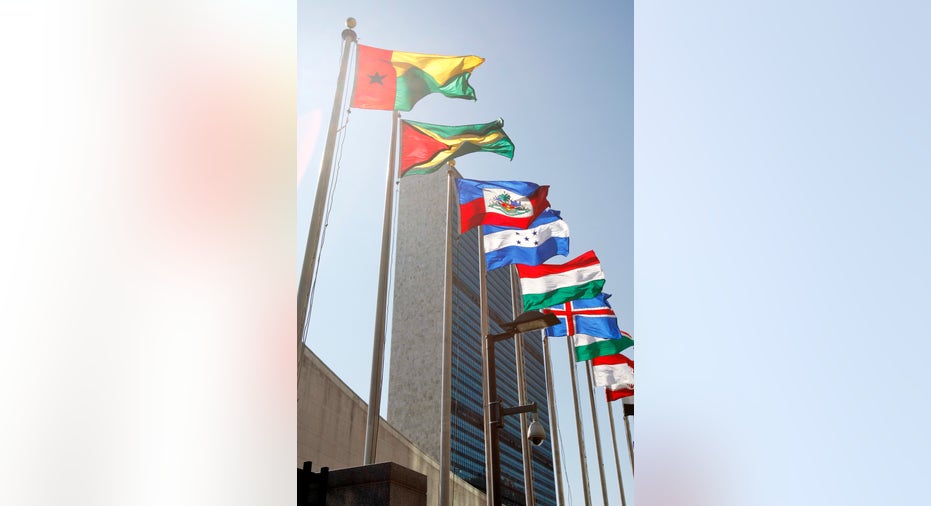 As the Trump administration gets down to work on its new agenda, the United Nations could be in its line of fire. While the U.S. has always been among the top financial contributors to the international agency, incoming U.N. ambassador, South Carolina Gov. Nikki Haley, described these contributions as "disproportionate," hinting that the new administration will alter its decades-old relationship with the governing body.
GOP members of the House of Representatives, led by Rep. Mike Rogers (R-AL), put together a bill in early January called The American Sovereignty Restoration Act, which would end U.S. membership in the U.N. altogether. The six Republican congressman who authored the legislation believe the intergovernmental organization is bad for American business.
In a statement to FOX Business, Congressman Rogers said, "The United Nations (U.N.) has proven to be an ineffective and wasteful bureaucracy. The U.S. bankrolls nearly 22 percent of the U.N.'s annual budget."
The U.S. has been a member of the United Nations since 1945; yet as the geopolitical landscape continues to change, the U.S. appears to be shifting its priorities as well.
In an exclusive interview with FOX Business, Congressman Walter Jones (R-NC), another House member cosponsoring the American Sovereignty Restoration Act, echoed Rep. Rogers' concerns about U.S. spending: "Our nation is $20 trillion dollars in debt and we keep spending money that we can't even pay for. Most of the programs are borrowing money for the end of the year. I feel very strongly that if you have something like the United Nations with 22% of the budget coming from America then our country has to start thinking about the best interests of our own country."
According to a U.N. budget report, the United States contributed more than $610 million to the U.N. for 2017, the highest amount out of all 193 participating countries. The second highest contributor is Japan at $268 million.
Jones added that even if the bill doesn't pass, at the very least it might spark a conversation about government spending. "I think at some point in time, whether congress agrees with the legislation or not, we have to have a debate about how we are spending our money," Jones said.
It's unclear how much support the bill is receiving from either the White House or Congress, but FOX Business has been told by sources that members of Rogers' staff have reached out to the new administration to tout the bill. Those same sources also say that Rogers has met with congressional leadership, including the leaders of the House Freedom Caucus.
Haley, who was sworn in Wednesday, said the U.N. is "often at odds with American national interests" during her confirmation hearing. Her views dovetail with President Trump who has been critical of the global governing body. After the Obama administration abstained from a U.N. Security Council vote to condemn Israeli settlements in the West Bank and Eastern Jerusalem, Trump fired back in a tweet saying "The United Nations has such great potential but right now it's just a club for people to get together, talk and have a good time." He also said if the U.N. doesn't live up to its potential "it's a waste of time and money."
The United Nations has such great potential but right now it is just a club for people to get together, talk and have a good time. So sad!

— Donald J. Trump (@realDonaldTrump) December 26, 2016
Despite the criticism, Stephen Biddle, professor of political science and international affairs at George Washington University, says the chances of this bill passing are very slim. "I suspect congress is looking more closely on actions that the administration will actually take rather than a bill like this," he told FOX Business.
A spokeswoman for the Trump administration, Hope Hicks, had no comment while House Speaker Paul Ryan (R-WI), House Minority Leader Nancy Pelosi (D-CA), Senate Majority Leader Mitch McConnell (R-KY) and Senate Minority Leader Chuck Schumer (D-NY) did not return calls for comment.
The United Nations had no official comment on the American Sovereignty Restoration Act, but cited a comment from a U.N. spokesman during a press conference on January 3rd. In addressing a question about the U.S. being the largest contributor to the U.N. budget, the spokesperson said "There's, obviously, room for intense cooperation between the U.N. and the U.S.  The U.S. is obviously, as you know, the largest contributor to the United Nations. The U.S. has always been committed to United Nations reform, and we look forward to working with the new administration in that way. "