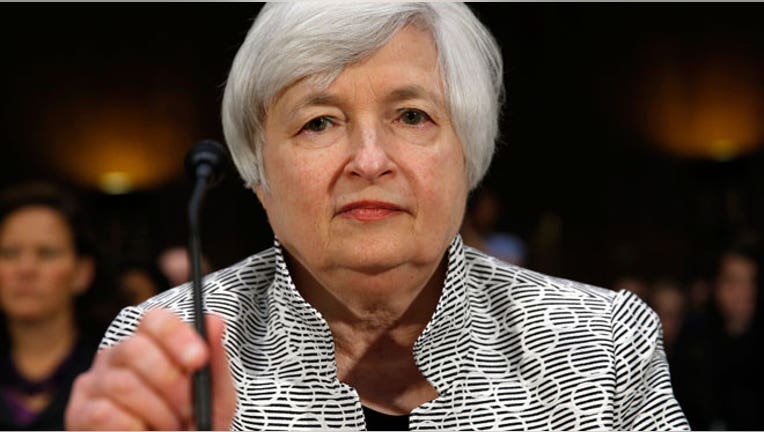 The Federal Reserve was supposed to be the Grinch who stole Christmas this year, prepping markets just ahead of the holidays for the eventuality of higher interest rates sooner rather than later.
And what happened instead? Well, in Whoville they say that the FOMC's small heart grew three sizes that day.
In an extraordinary display of semantic acrobatics, the members of the policy-setting Federal Open Markets Committee last week employed the word "patient" to seemingly convey a message that the strengthening U.S. economy was just about ready for the beginning of rate hikes.
At least, that's what everyone expected.
Based on recent robust economic data, especially in U.S. labor markets, the Fed was supposed to eliminate the phrase "for a considerable period" from its statement released on Wednesday. The phrase had been added earlier this year to vaguely define how long rates would stay low beyond the end of quantitative easing, which was phased out in October. In short, the phrase was added to reassure markets that the Fed is in no hurry to raise rates.
In its place, according to virtually every economist and analyst who predicts such things, the Fed was going to replace "considerable period" with "patience," somehow using the word patience to convey the message that rate hikes were coming.
A Semantic Curveball
Instead, the Fed threw the markets a semantic curveball, which hung briefly in the strike zone while traders digested its meaning before swinging wildly and hitting it out of the park.
Rather than replacing one phrase with the other, as just about everyone had expected, the Fed chose to leave "considerable period" in and add the sentence: "Based on its current assessment, the Committee judges that it can be patient in beginning to normalize the stance of monetary policy."
So for a frozen moment in time just after 2 p.m. on Wednesday virtually every trader in America scratched their head and wondered how the Fed could simultaneously warn markets that interest rate hikes were coming while at the same time leave "considerable period" in their statement and add a line about patience.
And then it dawned on them.
The Fed wasn't warning anybody about anything. Indeed, on second (or perhaps third) reading of the FOMC's statement, it became clear that what the Fed was doing was doubling down on its dovish approach toward removing all of the stimulus that has helped lift the markets since the 2008 financial crisis.
The realization set off a buying spree not seen in years. A true Santa Claus rally.
Markets turned higher Wednesday shortly after markets digested the Fed's message and then kept on climbing. The Dow Jones Industrial average jumped 421 points on Thursday, its biggest single day surge in over three years, and was up 524 points or 3% for the week. And the Dow was up over 100 points on Monday.
All of this came on the heels of a sharp selloff in stock markets earlier this month based on plunging oil prices ostensibly brought about by the threat of a global economic slowdown.
There is No Santa Claus
The Fed clearly had other plans for the holidays. Donning a red suit and throwing a sack of presents into its sleigh, the Fed convincingly adopted the role of Santa.
Perhaps what's most surprising about the Fed's semantical gymnastics last week is that markets were thoroughly prepped for a statement that brought the reality of higher rates a little closer to home. Virtually every analyst had predicted such a move ahead of last week's two-day FOMC meeting.
I wrote in a column last week that the Fed doesn't like surprises because markets don't like surprises. Consequently, it was all but certain, said I, that the Fed would issue a statement that prepped markets for higher rates.
I (and most everyone else) was wrong.
So it seems that the Fed doesn't mind surprising markets as long as it's a happy surprise, one that sends markets soaring. The problem with this dynamic is that, much like parents who can't say no to their children, it creates a sense of entitlement, a "spoiled child market" so to speak.
The fear is that when traders are finally lifted out of the euphoria created by the Fed with its seemingly endless promises of stimulus, U.S. markets will overreact by in effect throwing a tantrum because all its toys have been taken away.
The December statement offered a perfect opportunity for injecting a bit of reality into the markets but the Fed opted to postpone the inevitable. It's made for a lovely year-end rally, but one has to wonder what's going to happen when traders grow up and realize there is no Santa Claus.