The Death of a Leading Indicator? Baltic Dry Loses Luster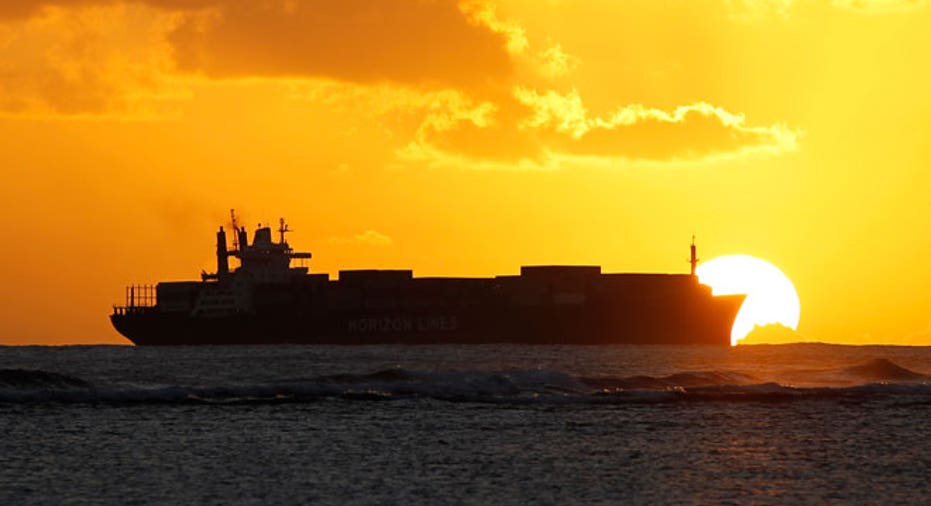 The Baltic Dry Index, which was once seen as a leading economic indicator, is plunging -- but no one seems to care.
In the past, a precipitous decline in this index, which measures the cost of shipping bulk freight like grains and metal around the world, would have set off alarms around the financial world, with frantic traders and economic doomsayers trumpeting the tumble.
But today, even a ridiculous 29-day decline that has wiped out more than 60% of the index's value has been mostly shrugged off. The blue-chips rallied almost 100 points on Wednesday, building on their best January since 1997.
So what gives? Did everyone forget to check the Baltic Dry Index for the past five weeks?
Probably not. Instead, the markets don't seem to believe the recent declines have been caused by much more than an oversupply of ships.
"There's this growing feeling that you can't trust the Baltic Dry right now. It has been skewed by its own fundamentals," said Darin Newsom, senior commodities analyst at DTN.
Underscoring the glut of supply, coal transportation prices are slipping despite an increase in the amount of coal shipments. According to Bloomberg, coal shipments are projected to jump 3.6% in 2012 to 956 million metric tons, yet the average rate for shipping on Panamax vessels will be just $12,744 a day -- the lowest since 2002, according to Bloomberg News.
In the past, one of the things economists loved about the Baltic Dry Index was the fact that supply -- the number of costly ships used to transport dry freight around the world -- maintained relatively stable, making it easier to highlight the level of demand.
But since rising to 1930 on December 12, the index has retreated 29 straight days, plunging 65% to just 680 as of Tuesday. The declines come in the face of solid evidence the global economy is still growing, albeit at a slower pace than most had hoped for.
"I think it's a little odd to see these things coming down at a time when we've seen demand for commodities remaining pretty strong. It seems to me to be a little bit of an oddity," said Adolfo Laurenti, senior economist at Mesirow Financial.
For example, copper prices have climbed 10.7% since December 12 and wheat futures soared to four-month highs on Wednesday.
"There is this disconnect right now," said Newsom. "There's still a great deal of demand for these dry goods, it's just that we have too many ships."
So what does this mean for the future of the Baltic Dry Index?
"Until it fixes its oversupply situation, I don't think we're going to be seeing economists using the Baltic Dry as the indicator as they used to," said Newsom.