Ted Cruz Wants El Chapo, Drug Lords to Pay for Trump's Wall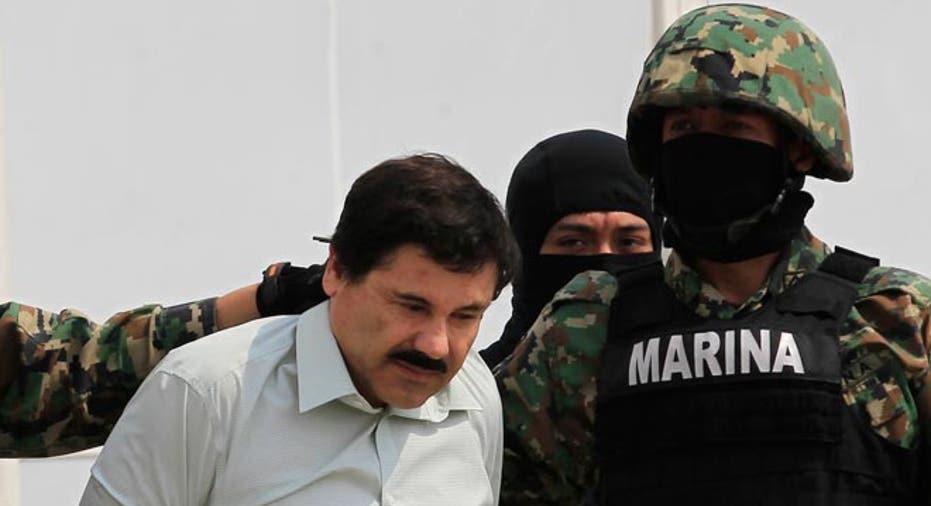 Senator Ted Cruz introduced a proposal to fund the Trump administration's southern border wall Tuesday using money forfeited from the criminal prosecution of drug lords, including the infamous drug kingpin Joaquín "El Chapo" Guzman.
U.S. prosecutors are seeking a $14 billion forfeiture of illicit profits and other assets from Guzman.
"Fourteen billion dollars will go a long way toward building a wall that will help keep Americans safe," Cruz said in a tweet Tuesday.
Guzman was extradited to the United States in January and is currently awaiting federal trial for moving nearly 500 tons of cocaine across the U.S.-Mexican border, among other charges. This of course followed his legendary, and elaborate, second escape from a Mexican prison in 2015, which featured a mile-long tunnel and a motorcycle track.
President Trump has harped on the border wall as an instrumental tool for "stopping drugs from pouring into our country and poisoning our youth."
Guzman was head of the Sinaloa cartel and is considered by the U.S. government to be one of the most powerful drug lords of all time. The bill comes at a time when funding for the border wall threatens to shut down the government if Congress can't reach an agreement by Friday.
Cruz named the bill the Ensuring Lawful Collection of Hidden Assets to Provide Order (EL CHAPO) Act and has created an online petition on his website.