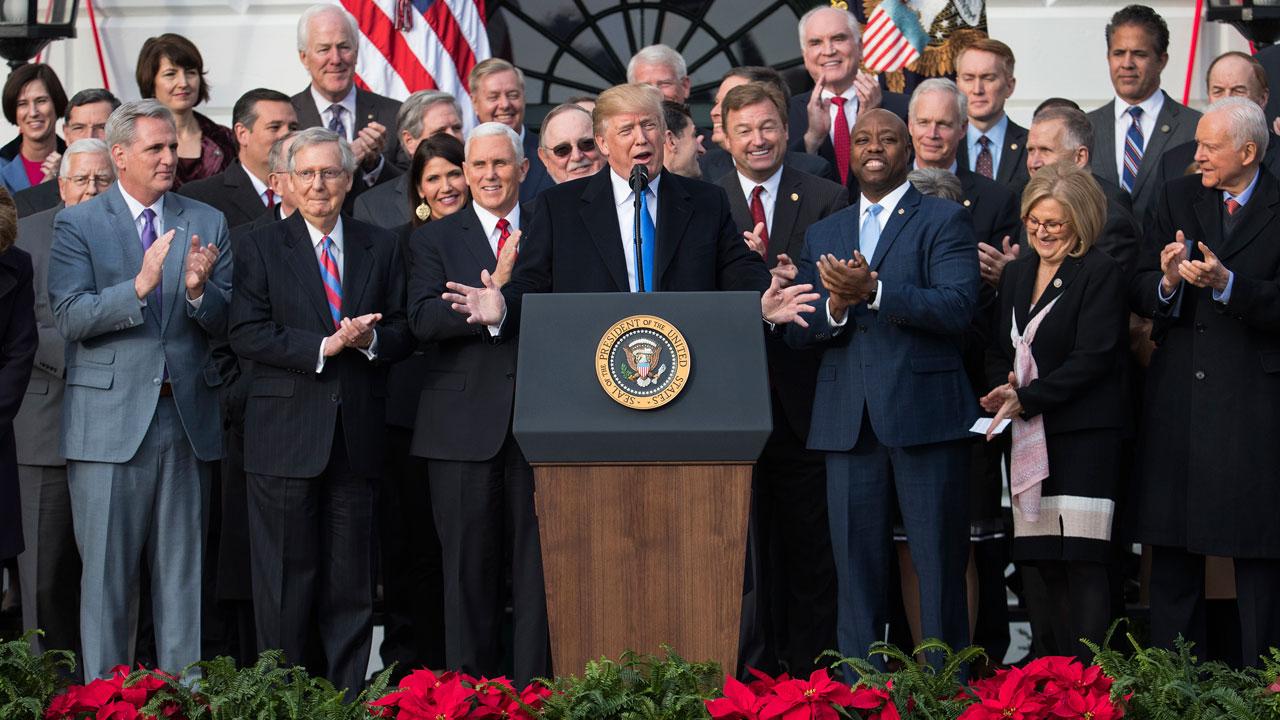 Congressional Republicans delivered President Donald Trump a major legislative victory by approving the largest tax code overhaul in thirty years.
"It's always a lot of fun when you win. If you work hard and lose, that's not acceptable," Trump said at a ceremony on the White House lawn.
The sweeping tax plan reduces the corporate tax rate from 35% to 21%, lowers the top tax rate for individuals from 39.% to 37% and doubles the standard deduction and child tax credit. The tax reform bill also reduces taxes for small businesses and eliminates the tax penalty tied to the ObamaCare individual mandate.
"The President looks at this as a big win for the country, for the hard-working men and women of this nation. Our job creators, our job seekers and certainly our job holders. They deserve a break," Kellyanne Conway, counselor to President Trump, told FOX Business' Lou Dobbs.
Conway said the GOP tax reform bill was preceded by Trump's push to roll back Obama-era regulations that she says have strained American businesses.
"The tax cut and reform package, Lou, is the centerpiece of the overall President Trump economic agenda, and this is a very important centerpiece today," she said.
Despite the tax win, Congress could be heading toward a government shutdown as House Republicans struggle to unite over the spending bill.
"We certainly hope that there won't be partisan, petty politics getting in the way of us fully funding the military and other important programs and obligations," Conway said on FOX Business' "Lou Dobbs Tonight."