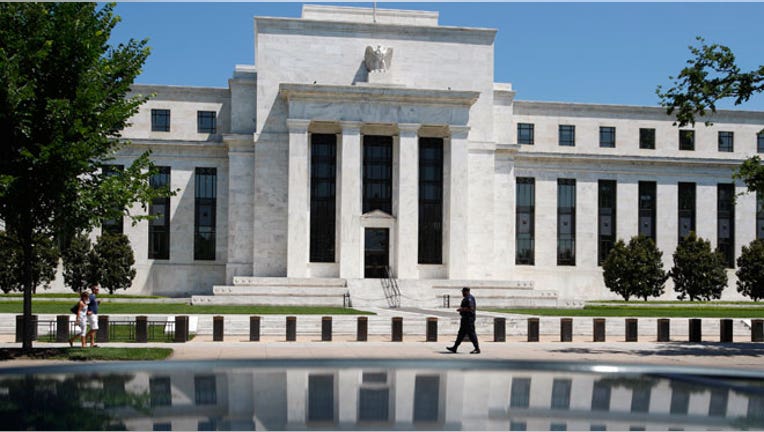 The Federal Reserve is widely expected today to announce the beginning of the end of its easy-money policies, likely scaling back a bit its monthly bond purchases known as quantitative easing.
The Federal Open Market Committee, which sets most monetary policy, concludes two days of meetings today and will announce any policy shifts at 2 p.m. Fed Chairman Ben Bernanke will follow up the announcement with a press conference.
The Fed currently buys $85 billion of mortgage backed securities and government bonds each month in an effort to pump cash in the struggling U.S. economy. That figure is expected to be cut by $10 billion or $15 billion, depending on who you ask.
The markets seem reconciled to the move.
"I think it's time and I don't think the markets will react in a bad way," said Bernard Kiely, a financial planner at Kiely Capital Management in Morristown, N.J. "I've been telling my clients this for over a year. 'It's going to happen, it's just a matter of when.' We're trying to get back to normal."
Kiely said many of his clients, primarily retirees living partly on the interest from their savings, stand to benefit if bond purchases are scaled back – tapered – and interest rates start to rise.
"These government policies are hurting the elderly," he said.
Stock markets were down slightly in early morning trading with the Dow Jones Industrial average off about 18 points at 15,512.
Through three rounds of quantitative easing and holding interest rates at near zero for nearly five years the Fed has sought to energize the economy by creating an environment conducive to lending.
The results have been mixed, at best.
While the housing market has shown signs of a recovery, the unemployment rate has remained stubbornly high. And even when it falls, as it did to 7.3% in August, the decline has resulted primarily from people leaving the workforce rather than massive job creation.
The Fed has been prepping markets for months for today's announcement. Bernanke in June sent stocks tumbling and bond yields surging when he laid out a hypothetical timetable for tapering, suggesting September as the starting point and mid-2014 as the end of quantitative easing.
The volatility was temporary, however, and now most investors seem to have planned their strategies around eventual tapering.
Stock and bond markets have risen and fallen for months on endless speculation over when and how the Fed will start moving toward 'normalization,' or a U.S. monetary policy that doesn't include near-zero interest rates and quantitative easing.
Stock market have mostly risen during the five years of bond purchases and low interest rates, surging to all time highs after plummeting in the wake of the financial crisis that paralyzed global credit markets and rocked the world's economy.
In addition to phasing out quantitative easing, the Fed today is also expected to provide guidance as to when and how it will begin raising interest rates above the near zero range where they've sat since December 2008. How that message is communicated will be key.
The dilemma facing the Fed on that front is as follows: Bernanke has made it clear that the Fed has no intention of raising the fed funds rate – the short-term rate banks charge each other – until the unemployment rate hits a threshold of 6.5%.
The Fed now has to decide whether the unemployment rate is falling for the right reasons and whether that decline justifies taking the big step of raising interest rates for the first time since the darkest days of the fiscal crisis.
The decision to taper has been widely and anxiously awaited, but that anxiety will pale in comparison to the runup to a decision to raise interest rates.