Stuart Varney: Democrats are worried Biden will lose in 2024
Biden faces obstacles ahead of 2024 election, Stuart Varney said
During his latest "My Take," "Varney & Co." host Stuart Varney discussed the Democrats beginning to ease Biden out ahead of the presidential election, arguing "politics can be brutal" as the president faces criticism over his age.
STUART VARNEY: I've been saying for some time, and taking a lot of heat for it, that senior Democrats will eventually tell the president it's time to step aside from the presidential race. 
He's too gaffe-prone. He's not firmly in command. He's too old. And most importantly, the Democrats don't think he can win. 
Politics can be brutal.
Well, it looks like the party is beginning the process of easing him out.
The Washington Post got the ball rolling with an editorial saying Biden has a "real issue" with age, and that he has "an obligation to interact with reporters." 
In other words: Get out of the basement, you're not doing your job.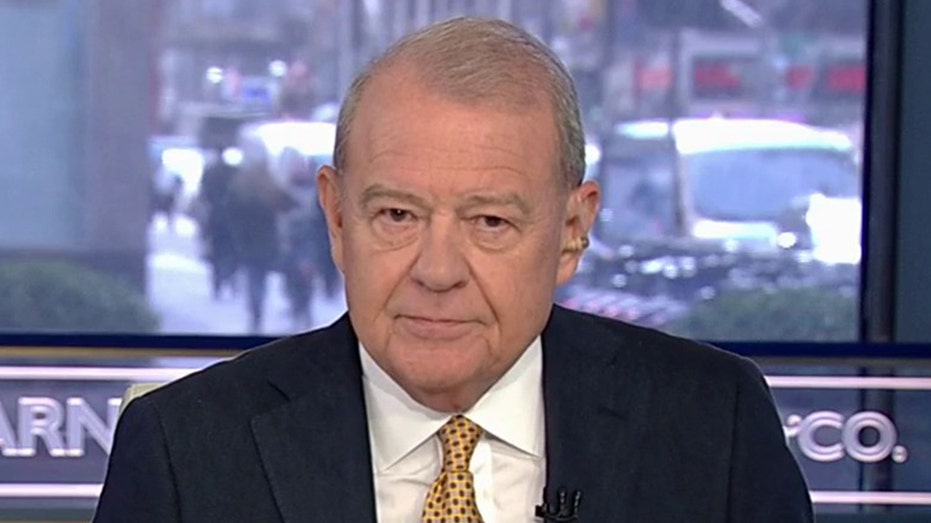 VOTERS DISLIKE BIDEN AND TRUMP – WHOSE WEAKNESSES ARE GREATER? 
A separate article, again in the post, speculates on who would be the candidate if it's not Biden.
Seems like they're trying to line people up.
And now, here comes Hillary. She told a Financial Times conference that Biden's age "is" an issue, and, "people have every right to consider it." 
Isn't that a dog whistle? The underlying message being he's too old.
 It's a first-class Democrat dilemma! 
If they run this candidate, they know he is likely to lose, no matter who his opponent. If they haven't moved him aside by the end of this year, there's little time for a replacement to mount a serious presidential campaign. And if the president is incapacitated before the election, then we have President Harris.
HILLARY CLINTON SAYS BIDEN'S AGE IS A LEGITIMATE ISSUE: 'PEOPLE HAVE EVERY RIGHT TO CONSIDER IT'
America is in a difficult position: an aging president in cognitive decline. 
A vice president in whom there is little confidence. 
And an election process which has already begun with serious doubts about the president's ability to complete even his first term.
Democrats who want to win in '24, and who have some thought about the stability of the country, should have that chat with President Biden, and soon.