Stuart Varney: Democrats want you to pay for their sanctuary sins
Biden's open border is dragging down the whole country and is 'extremely divisive,' Varney argues
During his latest "My Take," Tuesday "Varney & Co." host Stuart Varney condemned Democrats for failing to repeal sanctuary policy as New York and Chicago face immigration chaos, arguing Biden's open border is dragging down the entire county and that he's using taxpayer money to try and fix the problem.
STUART VARNEY: Six years ago, New York passed the "New York State Liberty Act." It offered sanctuary and protected illegal migrants from deportation. Six years later, New York is swamped. 
The governor, Democrat Kathy Hochul, says the state has reached the "breaking point." So it has. Tent cities are appearing. The schools can't cope. The shelters and hotels are full.
KATHY HOCHUL COMPLAINS NEW YORK 'BURSTING AT SEEMS' WITH ILLEGAL IMMIGRANTS
We've heard nothing from her about repealing her state's sanctuary status. Hochul wants Biden to send billions of your taxpayer dollars. She wants you to pay for New York's sanctuary sins.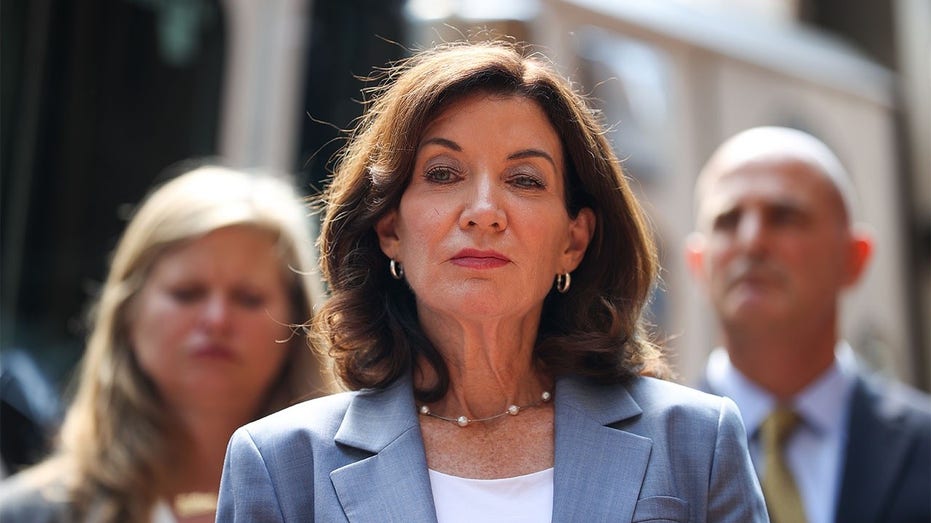 In Chicago, they have a new mayor, progressive Democrat Brandon Johnson. The kids can't read. Mayhem on the streets. Middle-class flight. But guess what? 
His honor says, "There's enough room for everyone in Chicago, whether you are seeking asylum or looking for a fully funded neighborhood."
CHICAGO MAYOR-ELECT TO DOUBLE DOWN ON SANCTUARY CITY POLICIES, DESPITE MIGRANT BUSING FUROR
He's sticking with the city's sanctuary status. In fact, he's extending the welcome mat. 
Who pays? You do. Biden will give Chicago $8 million of your taxpayer money. Johnson wants another $180 million, at least, and that's just for now.
Financially, Biden's open border is dragging down the whole country. Not just the cities. This is extremely divisive. 
Why should taxpayers in Florida or Texas subsidize sanctuary cities and states? They asked for migrants. They protected them and called everyone racist if they objected.
BIDEN'S BORDER CRISIS COSTING TEXAS TAXPAYERS $855M PER YEAR: KEN PAXTON
As the migrants continue to arrive in massive numbers, our divided society gets even more divided.
We were promised that Biden would bring us together. After Trump, he would unite us. He has failed.
FOR MORE FOX BUSINESS CLICK HERE