Spring Slowdown Sequel: A Mere Coincidence?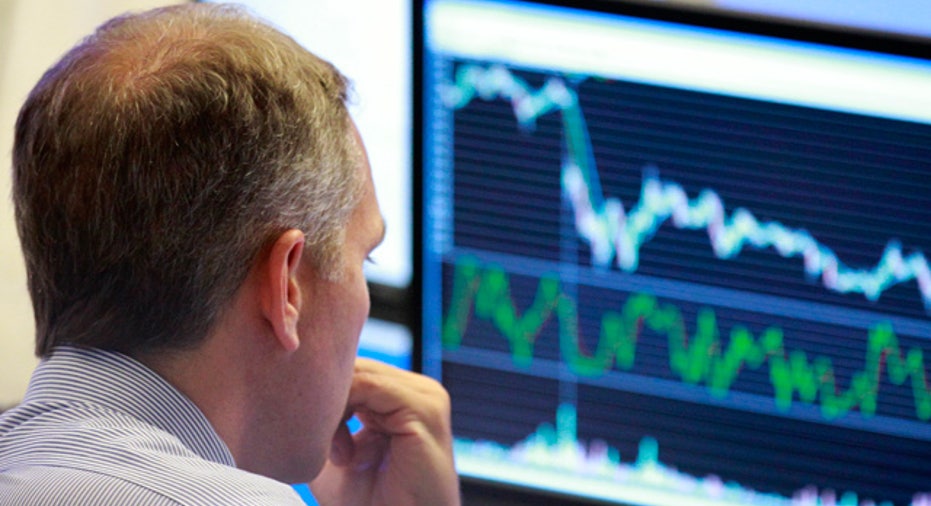 For the third spring in a row, investors are concerned about the chances of a springtime slowdown stalling the U.S. economy.
While optimism brimmed about the strength and sustainability of the recovery just a few months ago, a number of closely-watched gauges have reignited economic jitters in recent weeks, especially on the labor front.
The timing of these latest slowdown concerns begs the question: What is it about this time of the year that bedevils the economy year after year?
Despite the familiar timing, the annual economic jitters appear to be little more than a twist of fate caused by one-time events at home and abroad.
"I think it's just been a coincidence that it's happened this time of the year for three years in a row," said Gus Faucher, senior macro economist at PNC Bank (NYSE:PNC).
Springtime Déjà Vu
For example, last year few could have predicted two of the main negative economic drivers: the catastrophic earthquake and tsunami in Japan in March that disrupted global supply chains and the Arab Spring uprising in the Middle East that fueled a rise in energy prices.
Hurt by these geopolitical events, U.S. gross domestic product growth tumbled to just 0.4% in the first quarter of 2011, compared with 2.3% in the fourth quarter of 2010. GDP remained sluggish in the second quarter, rising just 1.3%, and the S&P 500 retreated 8.2% in May amid a five-month slump that erased 19.4% of its value.
In 2010, economists and investors alike were caught off guard by the now-tiresome European sovereign debt crisis that began unraveling in Greece that year. GDP fell to 2.5% in the third quarter of that year, down from 3.8% in the second.
Today, the U.S. economy appears to be suffering from a more muted slowdown (for now, at least) caused by an earlier spike in crude oil prices that has since fizzled and by Europe's apparent double-dip recession.
Slowdown fears first emerged on April 6 when the Labor Department disclosed a March jobs report dud. That report showed the U.S. added just 121,000 jobs in March, 41% lower than economists had forecasted and less than half of the prior three-month average of 245,000.
Since then, a number of other indicators have also set off some alarm bells, including a weaker-than-expected March durable goods report, a meager 2.2% rise in first-quarter GDP and an increase in initial jobless claims above the 380,000 level. On Monday, the Chicago Purchasing Management Index tumbled to 56.2 in April -- the weakest expansion level since November 2009.
Hit by these slowdown concerns, the Dow Jones Industrial Average is in jeopardy of ending its six-month winning streak on Monday if it closes below 13212.04.
"GDP growth has had a glancing blow with recession but basically we've limped along," said Jeff Kleintop, chief market strategist at LPL Financial. "Maybe we can begin to get used to this two step forwards, one step backwards [pattern], but I don't think so."
Blame the Fed?
While some say the timing behind the slowdowns are a mere coincidence, Kleintop believes it can be traced back to the expiration of emergency programs conducted by the Federal Reserve.
"I think there is a Fed stimulus pattern to this or at least a psychological pattern driven by the Fed," said Kleintop.
QE1, or the first version of the Fed's bond-buying operation, expired in March 2010 just before U.S. markets peaked and began to decline. That slowdown prompted QE2 to be hinted at in August 2010, but that program's scheduled expiration at the end of June 2011 caused weakness in the markets and economy earlier, Kleintop said.
Likewise, the economy and market could now be reflecting the June scheduled end of Operation Twist, which is the Fed's reweighting of its $2.9 trillion balance sheet.
Faucher said it's "plausible" these monetary policy concerns have impacted growth and certainly the markets. "Markets are forward looking so they'd be anticipating the end of those events before they actually happen," he said.
However, Faucher believes the outside events like the Japan disaster and Europe's debt mess are larger contributors to the economic slowdowns.
Will Economy Persevere?
Regardless of the cause, investors are now debating whether or not the U.S. economy will be able to muddle through this spring's environment.
"This year I do think we're going to be more resilient going into the second quarter," said Russell Price, senior economist at Ameriprise Financial (NYSE:AMP). "Housing now has seemed to stabilize, in my opinion. Now that the value of their homes seems to be stabilizing I think we're going to see a little more resilient consumer."
Despite hopes that housing has bottomed, U.S. home prices in 20 metro areas slumped by a steeper-than-expected 0.8% in February, according to last week's S&P/Case-Shiller report.
Price also said some of the disappointing economic gauges in recent weeks may have been fueled by the unseasonably warm weather late in the winter that pulled demand ahead.
"We've had a little bit weaker growth but it's too early now to say we're in the same situation as 2011 and 2010," said Faucher. "The fundamentals continue to improve so we're going to be better able to get through these types of things now. Factors that might have been a drag a year ago are going to be less of a drag now."