S&P: Most Greek Companies to Default if Greece Exits Eurozone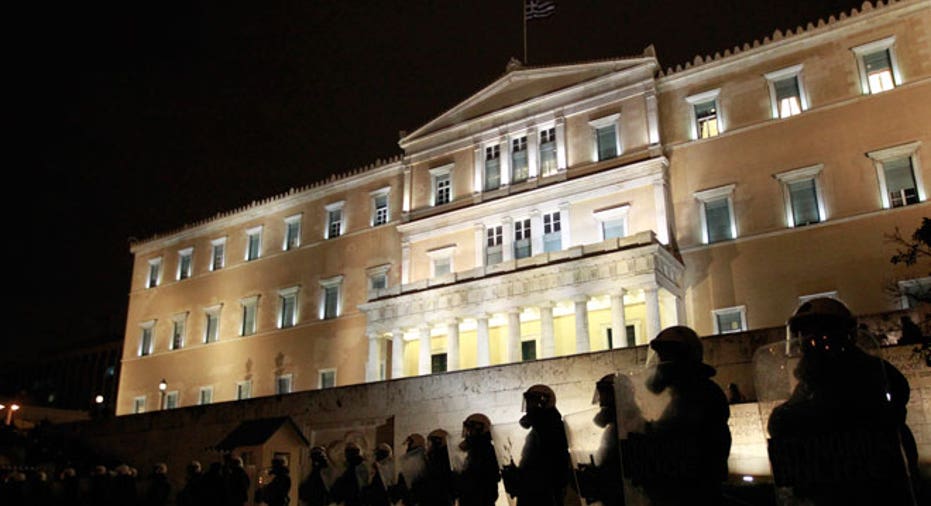 With Greece's membership in the eurozone hanging by a thread, Standard & Poor's warned on Friday that most Greek companies would default if the debt-ridden country ditches the euro.
The grim forecast comes hours before Greeks head to the polls to cast a vote seen by many as a clear signal on whether the nation will exit the eurozone in favor of a drastically-devalued drachma.
S&P, which is owned by McGraw-Hill (NYSE:MHP), recently warned it sees at least a 33% chance of Greece taking this difficult path.
"Should Greece leave the eurozone and return to the drachma, we think most Greek companies that conduct the majority of their business in Greece would default," Paul Watters, a credit analyst at S&P, said in the report.
On the other hand, S&P said some Greek companies that have "low exposure" to the beleaguered Greek economy and are able to maintain "adequate liquidity" thanks to support from solid foreign parents should continue to "maintain ratings above the sovereign."
With the threat of an exit looming, S&P recently slashed its ratings on a number of Greek companies, including Coca-Cola Hellenic Bottling, Hellenic Telecommunications Organization and Public Power Corp.
"The redenomination of outstanding local law debt contracts would trigger an automatic default under our criteria, as would an inability to service euro-denominated obligations from devalued local currency earnings," S&P said.
It's clear non-Greek corporations are already girding for a potential Greek exit.
French supermarket giant Carrefour disclosed plans on Friday to sell its entire stake in a Greek joint venture. The move will lead Europe's largest retailer to take a charge of about 220 million euros.
Likewise, French lender Credit Agricole is mulling a plan to abandon its Greek banking division, Emporiki, should Greece abandon the euro, The Wall Street Journal reported.