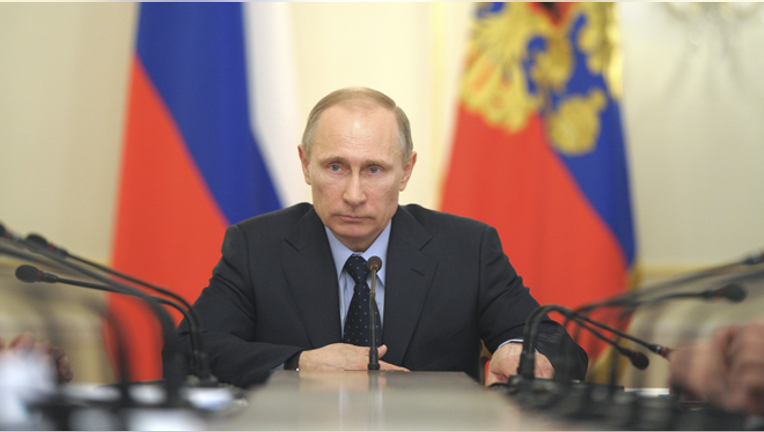 Standard & Poor's ratings agency affirmed Russia's sovereign rating on Friday at a notch above junk status, warning that a downgrade may follow if more sanctions are imposed on Moscow for its role in the Ukrainian conflict.
The agency affirmed the country's long- and short-term foreign currency sovereign ratings at BBB-/A-3 after cutting them in April. S&P also said another cut might come if Russia's monetary policy or exchange-rate flexibility weakens.
It maintained a negative outlook on Russia.
"The negative outlook reflects our view that we could lower our ratings on Russia over the next 18 months if its external and fiscal buffers deteriorate faster than we currently expect-for example, due to any further tightening of sanctions as a result of the conflict in Ukraine," S&P said in a statement.
"If we observed Russia's monetary-policy or exchange-rate flexibility diminishing, we could also lower the ratings."
Analysts and senior Russian officials had said a ratings cut by S&P was unlikely, with analysts saying Russia's macroeconomic fundamentals correspond to an investment-level rating.
Russian Finance Minister Anton Siluanov said on Friday fears of Russia's sovereign rating being downgraded were exaggerated, and an economic aide to President Vladimir Putin said a downgrade would damage S&P's reputation.
Markets, however, were jumpy about the possibility, with bond yields and CDS default insurance costs close to recent highs this week.
The rouble took a bad hit on Friday, reaching record lows against the dollar and the euro. That left it down 22 percent against the dollar since the start of the year, its worst since 1998.
(Reporting by Alexander Winning and Lidia Kellly in Moscow and Marc Jones in London; Writing by Lidia Kelly and Alexander Winning; Editing by Larry King)