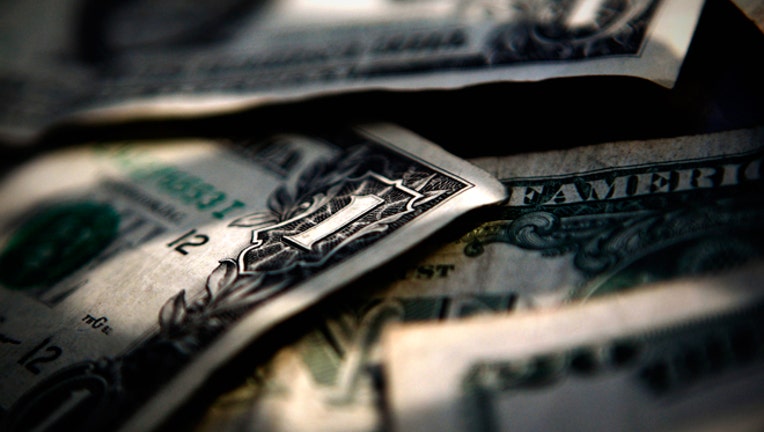 A better-than-expected August jobs report will make it simple for the Federal Reserve to begin scaling back its long-running easy-money policies later this month. Anything less than better-than-expected may complicate those plans.
The report from the U.S. Department of Labor, out Friday morning, will undoubtedly play a key role in helping Fed policy makers decide whether to begin phasing out the central bank's $85 billion a month bond purchase program known as quantitative easing sooner rather than later.
"I think it's going to play a very big role, particularly if the report is perceived as good," said Greg McBride, senior financial analyst for Bankrate.com.
The policy-setting Federal Open Market Committee will announce any changes to Fed policy at the conclusion of its next two-day meeting scheduled for Sept. 17 and 18.
McBride said a positive August report, which he defined as anywhere from 175,000 to 200,000 (or more) jobs added, "gives the Fed cover to dial back stimulus if they choose" even as Congress heads toward heated and potentially lengthy debates over the U.S. budget and debt limit, fights that threaten to rattle the fragile economic recovery.
The Fed is sure to look beyond the number of jobs gained and the headline unemployment rate, which stood at 7.4% in July, to determine not only whether the economy is adding jobs but whether more Americans are trying to re-enter the workforce.
As has often been the case since the U.S. emerged from recession in June 2009, in July when the headline unemployment rate ticked slightly lower economists said the decline was caused not because more Americans had found jobs but because higher numbers of Americans had dropped out of the workforce altogether.
Labor Participation Rate at Its Lowest Level in Decades
When people stop looking for work they are no longer counted as part of the government's employment survey. Some economists believe that harmful dynamic is primarily responsible for the decline in the unemployment rate from 10% in October 2009 to its current 7.4% level.
The labor force participation rate, which has plunged to its lowest level since the 1970s, fell to 63.4% in July, down from 63.5% a month earlier.
A negative August jobs report, which McBride defined as one in which the June and July figures are revised downward and the August numbers come in well below expectations, will likely prompt the Fed to delay its tapering decision.
"Tapering is a game-time decision, like the baseball player who's listed as day-to-day," McBride said.
Global markets have been preparing for a September start to tapering since June when Fed Chairman Ben Bernanke laid out a hypothetical timeline in which bond purchases were reduced later this year and phased out completely by mid-2014. Since then other Fed members, including Chicago Fed President Charles Evans, have pegged September as a potential starting point for tightening monetary policy.
The Fed has kept interest rates at near zero since late 2008 at the height of the financial crisis and allowed its balance sheet to balloon to $3.6 trillion through massive purchases of mortgage-backed bonds all in an effort to goose the stumbling U.S. economy.
The Fed has made a healthy U.S. labor market the centerpiece of its policies since at least last September when the third round of quantitative easing was announced.
Whether or not these interventionist policies have been effective is open to debate. Inside the Fed so-called policy hawks have argued that keeping the easy-money programs in place for too long will eventually lead to runaway inflation. While so-called policy doves, a powerful group that includes Bernanke and Fed Vice Chair Janet Yellen, fear turning off the easy-money spigot could threaten the already-fragile recovery.
A Murky Situation
Gus Faucher, senior economist at PNC Financial Services Group in Pittsburgh, agrees that a September tapering is all but certain if Friday's report shows that more than 200,000 jobs were created in August. Conversely, if less than 150,000 jobs were created last month the Fed can reasonably be expected to hold off on tapering at least until its October meeting.
The situation is murkier, however, if the August number falls in-between those 150,000 to 200,000 benchmarks. "If the number is between 150,000 and 200,000 it's ambiguous and makes it tougher for the FOMC," said Faucher.
PNC economists have forecast an increase of 180,000 jobs in August, which is also the consensus number on Wall Street.
Recently released economic data haven't made the Fed's job any easier. Indeed, throughout 2013 the data from across the economic spectrum has been mixed with housing data improving while overall growth has remained sluggish.
Even recent GDP figures can be used to make an argument either for or against Fed tapering sooner rather than later. The economy grew at a 2.5% annual rate during the second quarter, much better than previously estimated and a justification for early tapering. But the economy expanded at a tepid 1.8% annual rate for the first half of 2013, an argument for continued stimulus.
"If you're predisposed toward tapering you could use the data to justify that decision," said Faucher. "And if you're predisposed to delaying tapering you could use the data to support that decision."