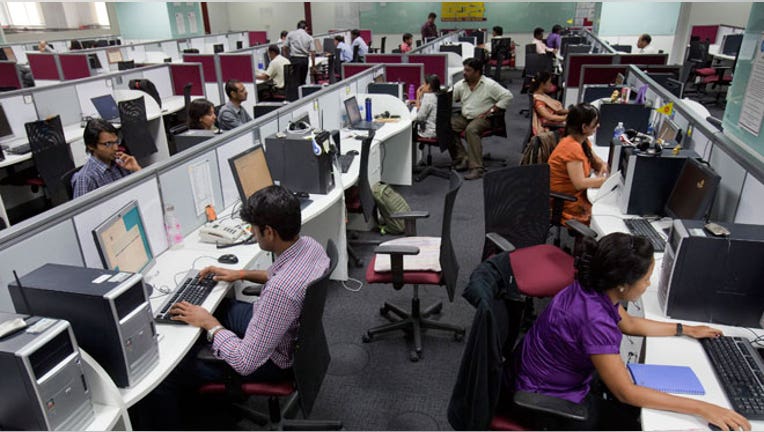 Confidence among small business owners increased further in April, according to a report released Tuesday. Hiring activity also picked up, although many owners said they couldn't find qualified workers.
The National Federation of Independent Business's small-business optimism index rose to 96.9 in April from 95.2 in March, but was below the 98.0 posted in February.
Economists surveyed by The Wall Street Journal projected the index to increase, but only to 96.1.
Of the 10 subindexes, nine increased last month.
The most positive news came from the labor front. The NFIB said in the three months ended in April, small businesses hired, on average, 0.14 worker per firm, "continuing a string of solid readings for 2015" the trade group said.
Despite the addition of so many new workers already, hiring plans remain upbeat. The subindex covering plans to create new jobs grew 1 percentage point to 11% in April.
Small firms continue to face a shortage of certain skilled workers. The subindex covering jobs that are hard to fill rose to 27% in April from 24%. So far in 2015, the rate has averaged 26.5%, above the 23.7% average of 2014. Of those looking for workers, 83% said they were seeing few or no applicants who were qualified for the open positions.
The capital outlays subindex increased 2 points to 26%. Interestingly, the NFIB said the states with shale oil operations exhibited stronger capital spending and hiring than the rest of the states, "though firms in these states were more pessimistic about future business conditions, likely a result of the collapse of oil and gas activity."
The only blemish in the April survey was a drop in sales expectations among small business owners. That index declined 3 points to 10%. Business conditions expectations edged up 1 point to -6%.
Pricing power remains weak. In the three months ended in April, the net percentage of owners who raised selling prices was 2%. That's unchanged from March's reading and a "a very 'tame' reading," the NFIB said.