Six Steps the Fed Will Weigh at the FOMC Meeting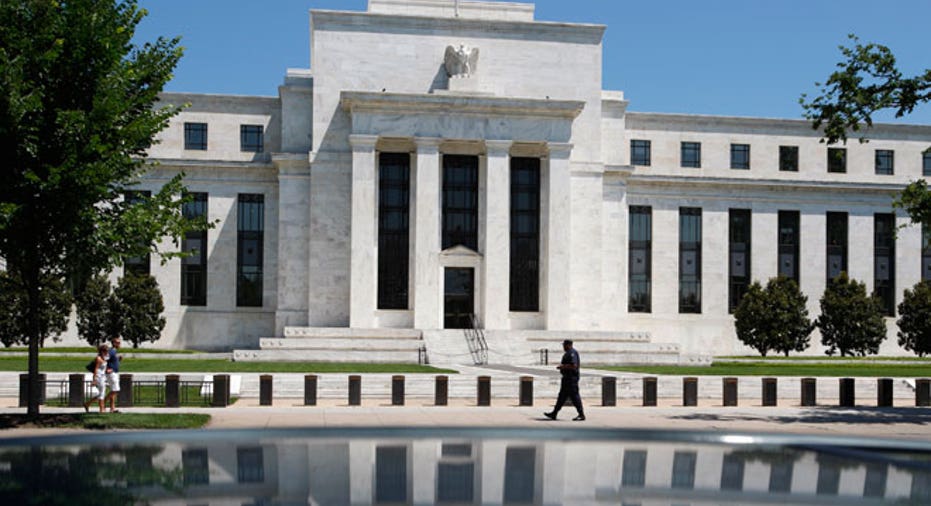 The U.S. Federal Reserve opens a two-day meeting on Wednesday that many economists expect will end with a decision to launch a third round of bond purchases to drive down borrowing costs and spur a stronger recovery.
Fed Chairman Ben Bernanke made plain last month that the central bank would consider easing monetary policy further this week when he called the labor market's stagnation a "grave concern."
The policy-setting Federal Open Market Committee is expected to announce its decision at around 12:30 p.m. (1630 GMT) on Thursday. The Fed will follow at 2 p.m. (1800 GMT) with new economic and interest rate projections, updated to include 2015, and Bernanke will hold a news conference 15 minutes later.
Here is an overview of what steps the Fed is weighing:
EXTENDING FORWARD GUIDANCE
Fed officials are highly likely to extend into 2015 the so-called forward guidance they offer on how long they expect to keep overnight interest rates between zero and 0.25 percent.
Since January, the Fed has projected it will hold rates close to zero at least through late 2014. The updated economic forecasts from FOMC participants will add projections for 2015 and could help Bernanke explain why committing the central bank to staying on hold for longer was warranted.
Minutes of the July 31-Aug. 1 FOMC meeting said the forward guidance could also be underscored by an additional statement that an ultra-low rates policy might be maintained "even as the recovery progresses," which would be another fresh wrinkle.
The idea would be to try to prevent financial markets from prematurely pricing in higher rates as soon as the economy starts to pick up, which could chill spending and investment before the upturn is fully established.
A few officials have also argued for making the guidance more conditional on economic factors, rather than linked to a date in the calendar. That additional flexibility might help persuade some hawks to go along with the change, but it is unclear the Fed is ready to take that step.
MORE BOND BUYING
Many but far from all economists expect the Fed to also announce a third round of bond buying, or quantitative easing, on top of the $2.3 trillion in Treasury and mortgage-backed bond purchases it has already made.
Bernanke's concerns about the labor market and a report on Friday that showed pretty feeble U.S. job creation last month has helped bolster expectations for more purchases.
The median of forecasts from 59 economists polled by Reuters after the release of the August employment numbers put a 60 percent chance there would be some additional balance sheet expansion by the Fed. That was up from 45 percent of those surveyed on Aug. 24.
That is still not a lock and some analysts believe the Fed will hold fire until after the Nov. 6 presidential election. This might help reduce the U.S. central bank's high visibility in the campaign, where it has become a lightning rod for Republican criticism of government expansion. That political concern might be on the minds of some policy makers.
Delaying a decision until the Dec. 11-12 meeting would also allow the Fed's "Operation Twist" program of extending the duration of its Treasury holdings to run its course by year-end.
MBS VS TREASURIES, AND OPEN-ENDED
If the Fed does launch a third round of quantitative easing, or QE3, it might focus on mortgage-backed securities, since the housing market has not picked up as much as hoped. So far, the Fed has bought $1.4 trillion of mortgage and housing agency debt and $900 billion in Treasuries.
The Fed could also decide to make its purchase program open-ended to allow adjustments that take account of changes in economic developments. So instead of saying up-front that it would buy a certain amount of bonds over the next six months or year, it might announce a relatively smaller amount over a shorter period and revisit the decision at following meetings.
INTEREST ON RESERVES
Another topic that may come up during the discussion is the interest rate the Fed pays on excess bank reserves held at the central bank. Reducing the rate - or even charging a negative interest rate to make banks pay for the security of parking spare funds with the Fed - could encourage banks to increase lending.
Fed officials said at their last meeting they would watch the experience of the European Central Bank, which has already cut this rate to zero, for clues on how well the strategy works.
But economists think it is on the back-burner.
FUNDING FOR LENDING
Fed officials are also intrigued by the so-called Funding for Lending scheme developed by the Bank of England and British Treasury to provide banks with an incentive to boost their lending to the private sector. However, it is also thought to be on the Fed's back-burner, in part because of major differences between the banking industries in the United States and Britain. There are hundreds of U.S. banks, but only a handful of dominant British lenders.
CONSENSUS FED ESTIMATES
In another interesting sidebar to the meeting, officials will receive a second update on efforts to get a consensus estimate of Fed policymakers' forecasts for the economy and future monetary policy. This is not something they will do any time soon, but it has the potential of capturing the policymaking committee's 'center of gravity' - thereby reducing uncertainty about where the Fed stands. This can sometimes be hard to figure out. The committee consists of 17 members and currently they each provide individual forecasts.