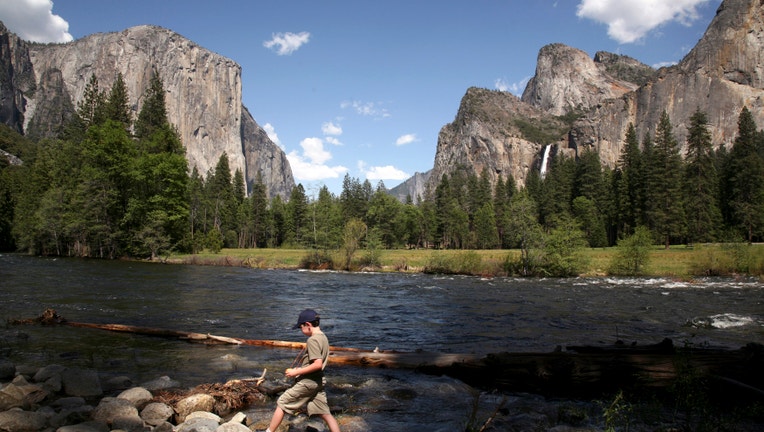 The partial government shutdown that began Tuesday could last weeks, political insiders are saying, leaving countless impacted businesses across the U.S. preparing for the worst.
"We're sinking into depression here," said Shellena Bushman, who works the cash register at Fish Camp General Store, located two miles from the south entrance to Yosemite National Park in California, one of hundreds of national parks and monuments forced to close their gates on Tuesday.
Congress failed to reach an agreement Monday on a budget to fund the government for fiscal year 2014, which begins Oct. 1, forcing the first government shutdown in 17 years.
The Republican-led House of Representatives is seeking a budget that would delay funding for the Affordable Care Act, President Obama's signature health care reform bill, and kill a tax on medical devices that would provide revenue to offset costs of the new law. The Democrat-led Senate has refused to pass such a bill and the standoff forced the shutdown.
In a brief phone conversation Tuesday morning, a senior member of the House Republican leadership told FOX Business' Peter Barnes, "I think it's going to last two weeks."
Stan Collender, a partner at Washington, D.C.-based Qorvis Communications and a former staffer to both the House and Senate Budget Committees, predicted it will be at least a week before Congress starts to feel significant pressure from the public to reach an agreement and end the shutdown.
"As the weekend comes to a close, the frustration will change to anger as anyone who works for or needs to deal with the government realizes that they are facing another week without a paycheck, an answer to their question, a tax refund, an invoice payment, access to the campsite they reserved a year ago at Yosemite or Yellowstone," Collender said.
"This is the point at which there will start to be real pressure on members of Congress as the impact of the shutdown finally hits home for many people and the prospect of lost wages and less business becomes a reality," he added.
In comments Monday imploring Congress to reach an agreement and avoid a shutdown, President Obama specifically cited the numerous small businesses located near the nation's 58 national parks that will be impacted by the closings.
"Tourists will find every one of America's national parks and monuments, from Yosemite to the Smithsonian to the Statue of Liberty, immediately closed," the president said. "And of course the communities and small business that rely on these national treasures for their livelihoods will be out of customers and out of luck."
In addition to Yosemite, Yellowstone and Smoky Mountain National Parks, national monuments that are closed include Ellis Island in New York, Independence Hall in Philadelphia, Alcatraz Island near San Francisco and the Washington Monument, and National Zoo in D.C.
The Fish Camp General Store is one of dozens of markets, gift shops, restaurants, inns and sporting goods stores that depend on Yosemite for their income.
"It's going to affect everybody," said Bushman, the cashier.
Bushman said the store will take a significant financial hit if the shutdown last longer than a few weeks, when snowfall starts in Yosemite and the tourist traffic really picks up.
Collender said that after about a week the shutdown will have a domino-effect that will ripple through local communities. For instance, a restaurant operating near a large federal agency will lose business while that agency's furloughed government employees stay home. Eventually that restaurant will be forced to cut its workers' hours and scale back on supplies, which will impact the restaurant's vendors and suppliers.