Service-Sector Growth Continued to Slow in October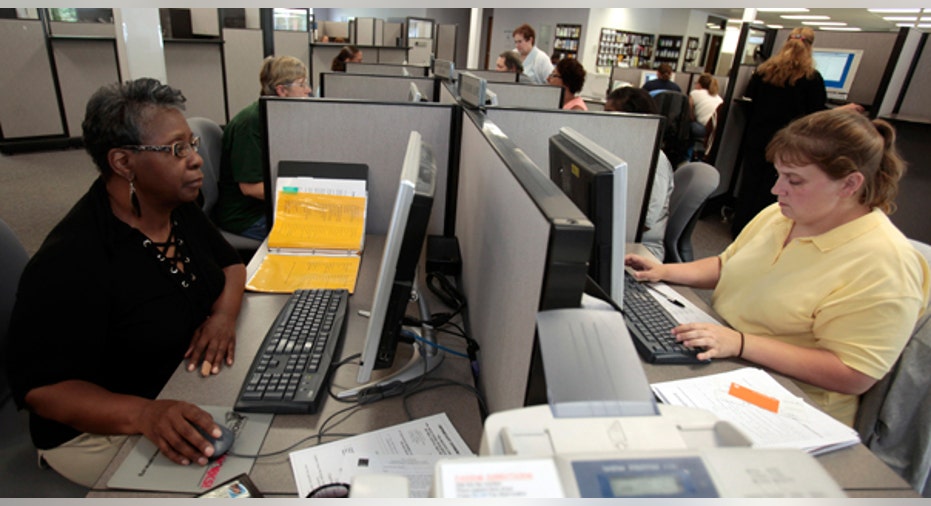 The pace of growth in the U.S. services sector slowed more than expected in October, sliding for a second straight month to its lowest level since June, but employment hit a fresh nine-year high, according to an industry report released on Wednesday.
The Institute for Supply Management said its services index fell to 57.1 last month from 58.6 in September, drifting further from August's post-recession high of 59.6. The October figure also undershot economists' forecasts for a reading of 58, according to a Reuters survey.
Nevertheless, the survey showed the key services sector, which accounts for roughly two-thirds of U.S. gross domestic product, remained solidly in growth mode. A reading above 50 indicates expansion, and October's level was nearly a full standard deviation above the series historic average of 54.
ISM's index of business activity fell to 60 from 62.9 in September, pulling back further from August's reading of 65, which had been the highest in nearly a decade. The 5-point slide over the past two months is the steepest decline over a comparable period in three-and-a-half years.
Services-sector employment, however, remained a bright spot.
ISM's employment index rose to 59.6, the highest since August 2005, compared with 58.5 in September. Services-sector employment has rebounded rapidly in the last several months from a four-year low touched in February, when a harsh U.S. winter contributed to a sharp slowdown in economic activity.
On Friday, the U.S. Labor Department will report employment levels for October. The U.S. private sector is expected to have added 222,000 jobs last month, according to a Reuters poll, and over the past two years services have accounted for nearly 87 percent of monthly private-sector job creation.
Meanwhile, two other closely watched subindexes pulled back in October.
The new orders index dipped to a six-month low of 59.1 from 61 the month before, and the prices paid index slid for a fifth straight month to 52.1, its lowest since June 2012, from 55.2 in September.
The weakness in prices comes amid an increasing focus on inflation, or rather the lack of it, in developed economies worldwide. Measures of inflation favored by the U.S. Federal Reserve have undershot the central bank's target of 2 percent annual growth for 29 straight months, a trend that has helped intensify the debate about whether the Fed will be able to pivot toward a tighter monetary policy next year. (Reporting by Dan Burns; Editing by Meredith Mazzilli)