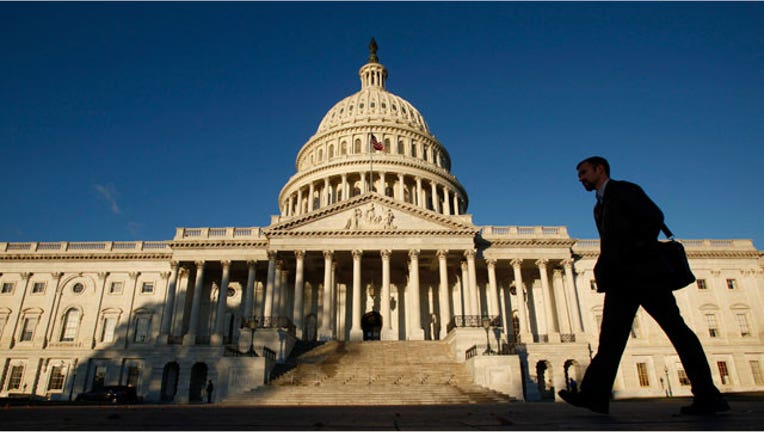 A bipartisan group of U.S. Senators on Thursday introduced a bill that would revive the dormant Glass-Steagall Act, which for decades separated the primary banking functions of holding depositors' savings and making investments.
The legislators, led by Senators Elizabeth Warren (D-MA) and John McCain (R-AZ), say repeal of the Glass-Steagall Act in 1999 played a significant role in ramping up the kind of excessive risk-taking by banks that led to the financial crisis of 2008.
In addition, the bill aims to reduce the size of so-called "too big to fail" banks which would in turn reduce the likelihood of future government bank bailouts.
The Senate bill would draw a line between traditional banks that hold customers' savings and checking accounts and are insured by the Federal Deposit Insurance Corporation and "riskier financial institutions that offer services such as investment banking, insurance, swaps dealing, and hedge fund and private equity activities," the legislators said in a statement.
"Big Wall Street institutions should be free to engage in transactions with significant risk, but not with federally insured deposits. If enacted, the 21st Century Glass-Steagall Act would not end Too-Big-to-Fail.  But, it would rebuild the wall between commercial and investment banking that was in place for over 60 years, restore confidence in the system, and reduce risk for the American taxpayer," McCain said in a statement.
Warren noted that the four largest U.S. banks – JPMorgan Chase (NYSE:JPM), Bank of America (NYSE:BAC), Citigroup (NYSE:C) and Wells Fargo (NYSE:WFC) – are 30% larger now than at the beginning of the financial crisis five years ago.
"Despite the progress we've made since 2008, the biggest banks continue to threaten the economy," Warren said.
A fact sheet describing the legislation said banks would be given five years to separate out traditional banking activities, such as offering savings accounts, from investment banking and broker-dealer activities.
The original Glass-Steagall legislation, introduced during the height of the Great Depression, separated depository banks from investment banks in an effort to divide the riskier activities of investment banks from the core depository functions that help consumers save. Significant portions of the bill were repealed in 1999 as the government sought to deregulate the banking sector.