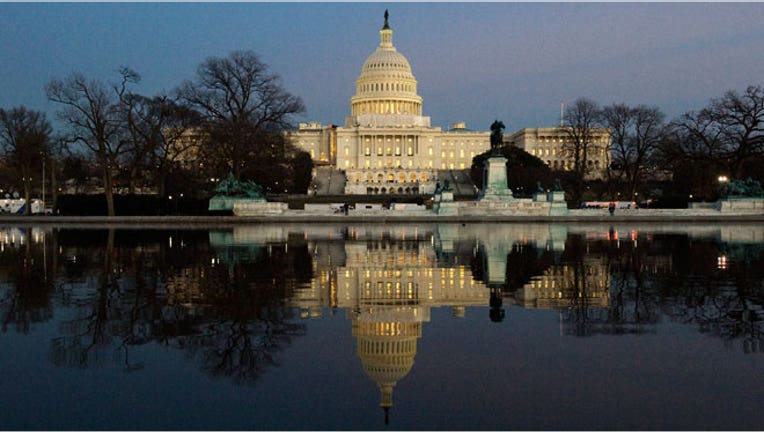 A bill allowing the U.S. government to borrow money beyond its record $16.4 trillion debt limit won final congressional approval on Thursday, clearing the way for President Barack Obama to sign it into law.
The Democratic-led Senate passed the bill, 64-34, a week after the Republican-controlled House of Representatives approved it, 285-144.
The legislation would put off for at least a few months a showdown over the debt limit between Republicans, who demand more spending cuts to shrink deficits, and Democrats, who favor reducing deficits with a combination of spending cuts and tax hikes.
Several other budget skirmishes are likely over the next five weeks. Congress must consider what to do about automatic budget cuts set for the beginning of March and a measure to continue funding the operations of the government that must be in place by March 27.
Drafted by House Republican leaders, the bill passed Thursday marks a major retreat from their earlier vow to use the debt limit to extract more spending cuts from Obama. A fight over the debt limit in August 2011 led to a downgrade in the U.S. government's credit rating and sent markets tumbling.
By suspending enforcement of the debt limit, expected to be reached as early as mid-February, the government would keep borrowing money and paying its bills until at least May 19.
Under the bill, the debt limit would have to be reset on May 19 to whatever level the debt reaches by then, likely about $17 trillion.
The president has refused to negotiate on the debt limit.
In the past two years, House Republicans have drawn the wrath of many voters and financial markets for pushing the government to the brink of a shutdown and an unprecedented default.
Many Republicans have signaled that they want to avoid either this year. But they are also demanding more spending cuts and insist they will not go along with tax hikes.
Republicans have pushed for changes in major entitlement programs, like the Medicare health program for the elderly and the Social Security retirement program, to extract savings.
Obama promised to protect both programs, but has voiced a willingness to make some changes.
The debt-limit bill requires both the House and Senate to pass a budget by April 15.
The Senate hasn't approved one in nearly four years, drawing complaints from Republicans that this has made it more difficult to find common ground on possible spending cuts.
The bill states that if either chamber fails to pass a bill by the April deadline, its members will not be paid. Republicans named the measure, "No Budget, No Pay Act of 2013."
House Speaker John Boehner, the top U.S. Republican, issued a statement shortly after the Senate vote, urging the chamber to finally approve a budget.
"Our shared goal should be to help grow the economy and expand opportunity," Boehner said. "To do that, we need to budget responsibly."
Senate Budget Committee Chairwoman Patty Murray of Washington has promised to produce a budget that reflects Democratic values, putting jobs, growth and the middle class first.
Murray said this would contrast with recent Republican budget plans that would gut investments in jobs and education, cut taxes for the wealthy and "end Medicare as we know it."
May 19 is not necessarily a deadline to avoid default. The Treasury would be able to redeploy its emergency cash management measures, likely pushing a final day of reckoning into July.
The government is on track to amass a deficit exceeding $1 trillion for its fifth straight fiscal year. That trajectory, if left unabated, would likely lead to a U.S. credit rating downgrade.