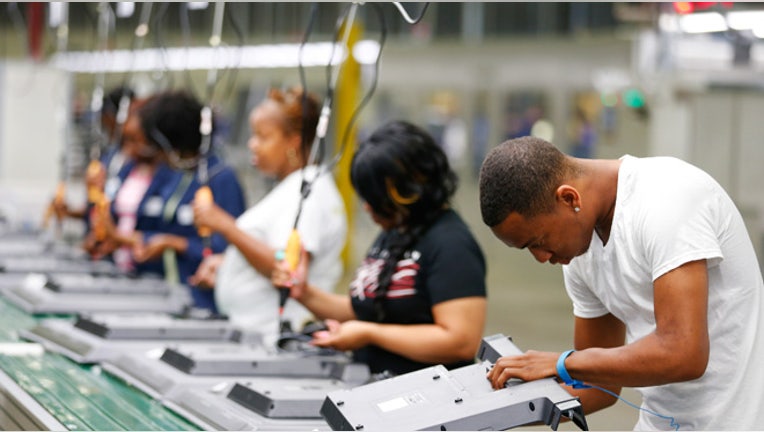 A second look at how the American economy performed in the second quarter will be the highlight of a busy economic calendar.
Analysts believe 2Q real GDP will be revised upward by $10 billion when the new figures are released on Thursday, which means real GDP growth will be boosted to an annual rate of 4.2% from the 4% initially reported earlier this month.
GDP, or gross domestic product, is the total value of all goods and services produced by the economy during the three-month period. The figure fell off sharply in the first quarter – it contracted by 2.1% -- due primarily to an extremely harsh winter.
Economists had predicted that GDP would bounce back in the second quarter, originally suggesting a range of between 3% and 4%. That prediction has held true and the number is expected to rise with each successive revision.
Also on tap for release next week is new home sales figures for July. The numbers, due on Monday, are expected to rebound from a weak June to a 440,000 annual rate in July. Analysts at IHS Global Insight said in a note to clients that the three-month moving average in single-family building permits indicates that sales are picking up.
Durable goods orders -- which gauges orders for long-lasting goods -- for July should also show improvement, primarily due to orders for the newly-introduced Boeing (NYSE:BA) 777X aircraft, according to IHS analysts. The numbers are out Tuesday.
Home prices in the S&P/Case-Shiller index are expected to have advanced at a slower 8% year-on-year rate in June. The Federal Housing Finance Agency (FHFA) House Price Index (HPI), which covers single-family housing using data provided by mortgage giants Fannie Mae and Freddie Mac, is out Tuesday.
Meanwhile, falling gasoline prices and a rising stock market likely boosted the Reuters/University of Michigan Consumer Sentiment Index. That number is also out on Tuesday.