Schumer calls on Trump to appoint official to oversee Puerto Rico relief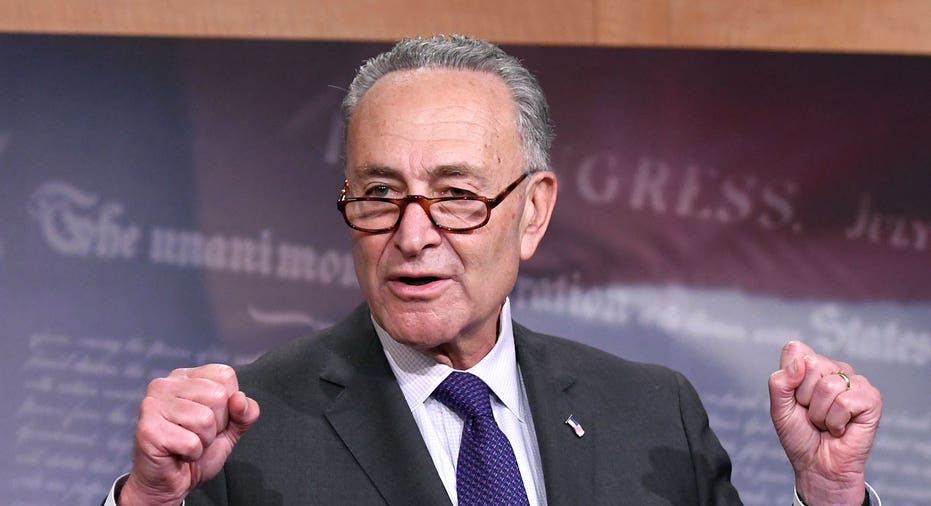 WASHINGTON (Reuters) - Charles Schumer, the top Democrat in the U.S. Senate, called on President Donald Trump on Sunday to name a single official to oversee and coordinate relief efforts in hurricane-ravaged Puerto Rico.
Schumer, along with Representatives Nydia Velàzquez and Jose Serrano, said a "CEO of response and recovery" is needed to manage the complex and ongoing federal response in the territory, where millions of Americans remain without power and supplies.
In a statement, Schumer said the current federal response to Hurricane Maria's impact on the island had been "disorganized, slow-footed and mismanaged."
"This person will have the ability to bring all the federal agencies together, cut red tape on the public and private side, help turn the lights back on, get clean water flowing and help bring about recovery for millions of Americans who have gone too long in some of the worst conditions," he said.
The White House did not immediately respond to a request for comment.
The Democrats contended that naming a lone individual to manage the government's relief efforts was critical, particularly given that the Federal Emergency Management Agency is already stretched thin from dealing with other crises, such as the aftermath of Hurricane Harvey in Texas and the wildfires in California.
The severity of the Puerto Rico crisis, where a million people do not have clean water and millions are without power nearly a month after Hurricane Maria made landfall, demand a single person to focus exclusively on relief and recovery, the Democrats said.
Forty-nine people have died in Puerto Rico officially, with dozens more missing. The hurricane did extensive damage to the island's power grid, destroying homes, roads and other vital infrastructure. Now, the bankrupt territory is struggling to provide basic services like running water, and pay its bills.
"It's tragically clear this Administration was caught flat footed when Maria hit Puerto Rico," said Velàzquez. "Appointing a CEO of Response and Recovery will, at last, put one person with authority in charge to manage the response and ensure we are finally getting the people of Puerto Rico the aid they need."
On Thursday, Trump said the federal response has been a "10" on a scale of one to 10 at a meeting with Puerto Rico Governor Ricardo Rossello.
The governor has asked the White House and Congress for at least $4.6 billion in block grants and other types of funding.
Senator Marco Rubio called on Congress to modify an $18.7 billion aid package for areas damaged by a recent swath of hurricanes to ensure that Puerto Rico can quickly access the funds.
(Reporting by Pete Schroeder; Editing by Lisa Von Ahn and Diane Craft)