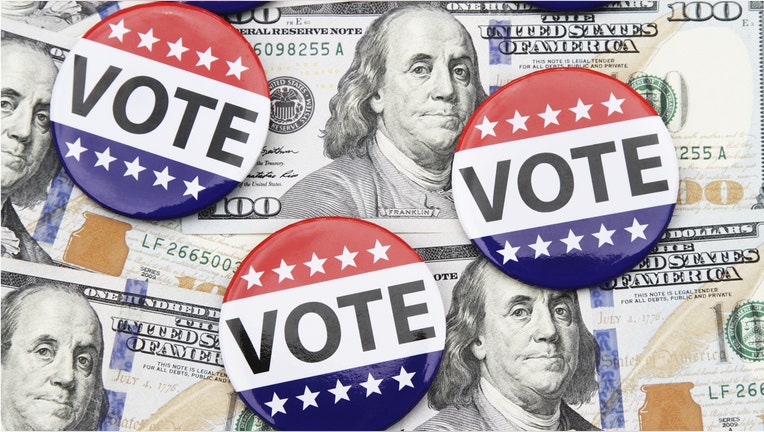 As Hillary Clinton and Donald Trump ramp up their campaigning efforts in the last weeks of this year's presidential election, robocalls have increased significantly. And not just the legitimate ones. Scammers also have upped their efforts in hopes of gaming the politically fervent and gullible.
A recent review of political robocalls tied to the 2016 presidential election found that legitimate calls from the Trump and Clinton campaigns have increased by 64% since the beginning of the year, jumping 20% from July to September. At the same time, political scam calls have increased nearly 10 times that amount, up 614% since the beginning of the year.
These findings by Hiya, a company providing caller ID products and services, also showed that total Trump campaign calls to potential voters outpaced Clinton by 388%. The majority of legitimate calls from both campaigns originated from phone numbers in the Washington, D.C., and New York metro areas. Scam calls for Trump and Clinton, however, originated primarily from the following area codes.
213 (Los Angeles)
803 (Columbia, South Carolina)
312 (Chicago)
281 (Houston)
212 (New York)
However, the review found that legitimate calls for the candidates originated in the following areas.
More from Credit.com
This article originally appeared on Credit.com.
Constance is an editor and writer at Credit.com. Prior to joining us, she worked as an editor for MSN.com, senior digital producer for CNBC, and digital producer for NBC Nightly News. She also is a graduate of the International Culinary Center in New York, has worked for chefs such as April Bloomfield and Jean Georges Vongerichten, and is the founder of Crave Personal Chef Services in Austin, Texas. More by Constance Brinkley-Badgett